Sargassum Might Sneak Back Up on Florida a Few Weeks from Now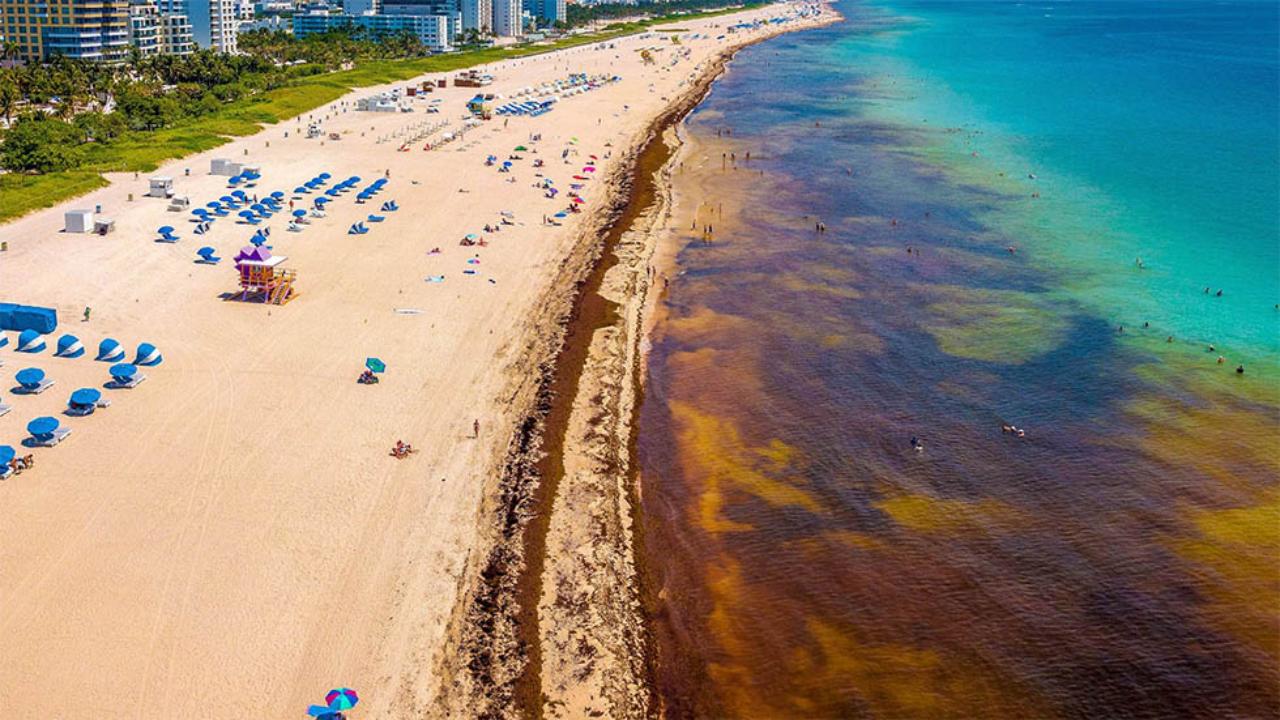 A growing slew of sargassum is making its way from the eastern Caribbean to South Florida with researchers estimating an early July arrival depending on winds and current, USA Today reports.
The bloom of brown macroalgae is not expected to be the deep onslaught experienced in the record-breaking year of 2018, but a University of South Florida forecast is calling for an amount similar to 2015 — an above-average year that saw Florida beaches blanketed well into December.
Some Florida beaches have reopened during the coronavirus pandemic, although some have restrictions. And attendance at the beach is a far cry from what it'd normally be this time of year.
The most recent USF forecast said the total amount of sargassum grew from 4.3 million metric tons in March to 5.8 in April — a 35% increase and about the same amount as in April 2015.
Thick mats of seaweed with trash tangled throughout it cover parts of the beach about a 100 yards south of Midtown Beach in Palm Beach on Dec. 16, 2015.
Sargassum is good for the environment in that it provides shelter for hatchling sea turtles, who feed on the tiny crabs and other organisms that live in the seaweed. Birds also pick through it to find food.
But in large quantities, it can tangle in boat propellers, release stinky hydrogen sulfide gas as it decays, and if left several feet deep on the beach, can actually prevent newly hatched sea turtles from reaching the water.
The island of Bonaire is already reporting sargassum beachings with the Bonaire National Parks Foundation asking for volunteers to help clean beaches. The Yucatan Times reported Cancun is bracing for sargassum mats to reach its beaches in late May or June.