Slashing Flights at Schiphol Could Be Devastating to Dutch Trade, Tourism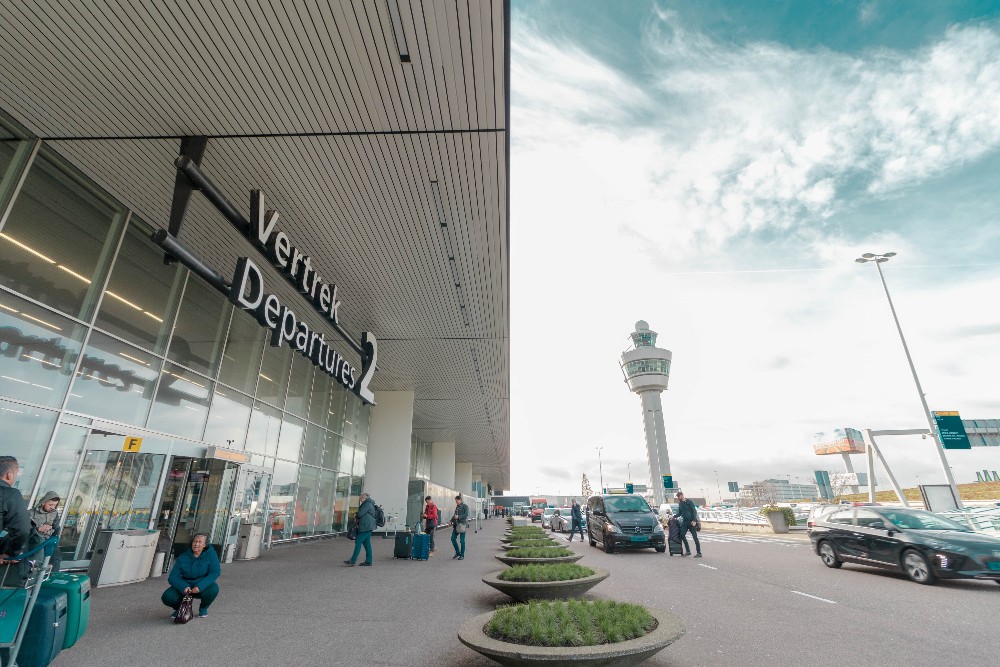 The decision by the Dutch government to limit the number of flights taking off and landing at Schiphol Airport will reduce the value of trade and tourist expenditure in the Netherlands by up to €13.6 billion, according to a new study by the Centre for Economics and Business Research (Cebr).
The report, commissioned by the Red Schiphol Campaign, predicts that the decision to reduce flight movements at the airport to 440,000 per year will lead to a 180,000 tonne drop in the amount of cargo handled at Schiphol compared to 2019 levels. This represents €11.5 billion worth of goods or about 11.4% of Schiphol's usual cargo volume.
Under a worst-case scenario, Cebr suggests this figure could rise to 330,000 tonnes, or €21.3 billion worth of goods. This represents over a fifth (21.2%) of Schiphol's 2019 cargo volume. The report also outlines that the flight cap could result in 1.3 million fewer tourists using Schiphol Airport each year - roughly equivalent to the total number of travellers who visited the Netherlands from Asia in 2019. According to Cebr, this reduction would be associated with a €2.2 billion drop in annual tourist expenditure.
George Chichester, campaign manager for the Red Schiphol Campaign, says this could have a disastrous impact on the Dutch economy.
"In 2019, Schiphol Airport was responsible for over 90% of the cargo coming into the Netherlands and 88% of all passengers flying into or out of the country. It is unlikely that other airports will be able to handle the extra passengers or cargo that will be uncatered for under the flight cap, meaning the value from these two revenue sources is essentially lost to the Dutch economy," Chichester said.
In addition, Cebr estimates that the reduction in flights is associated with a reduction in Dutch economic activity supported by Schiphol Airport's operations, amounting to a €205 million fall in Gross Value Added (GVA) and 599 fewer jobs supported throughout the airport and its supply chain. Much of this impact will be felt in the Noord-Holland region, which the report suggests will experience 94% of the impact on GVA.
Rowlando Morgan, Head of the Environment, Infrastructure and Local Growth team at Cebr, says that Schiphol's current contribution to the national and local economy should not be understated. "This research shows that the decision will have significant adverse economic impacts on the consumers and businesses that rely on Schiphol Airport."
The report also highlights that the flight cap could lead to higher ticket prices. For instance, evidence shows that constrained capacity at London Heathrow has been associated with a 17% premium on short-haul fares and a 25% premium on long-haul fares.
Chichester argues this will hit ordinary Dutch families particularly hard at a time when the cost of living is already very high.
"The government has already tripled the tax on plane tickets. If this flight cap goes ahead, the price of tickets will climb even higher and hard-working Dutch families will no longer be able to afford to go on holiday," he said.
The Red Schiphol Campaign has been set up to bring together concerned Dutch citizens and businesses in opposition to what it calls the '440 decision' to limit flight movements at Schiphol.
Marc Mabelis, a local politician and active supporter of the campaign, has voiced his concern over the government's decision, stating that "In an open economy, logistics by air is very important via a strong network for passengers and cargo at Schiphol."