Unlocked UK: It's Time for a Pint of Beer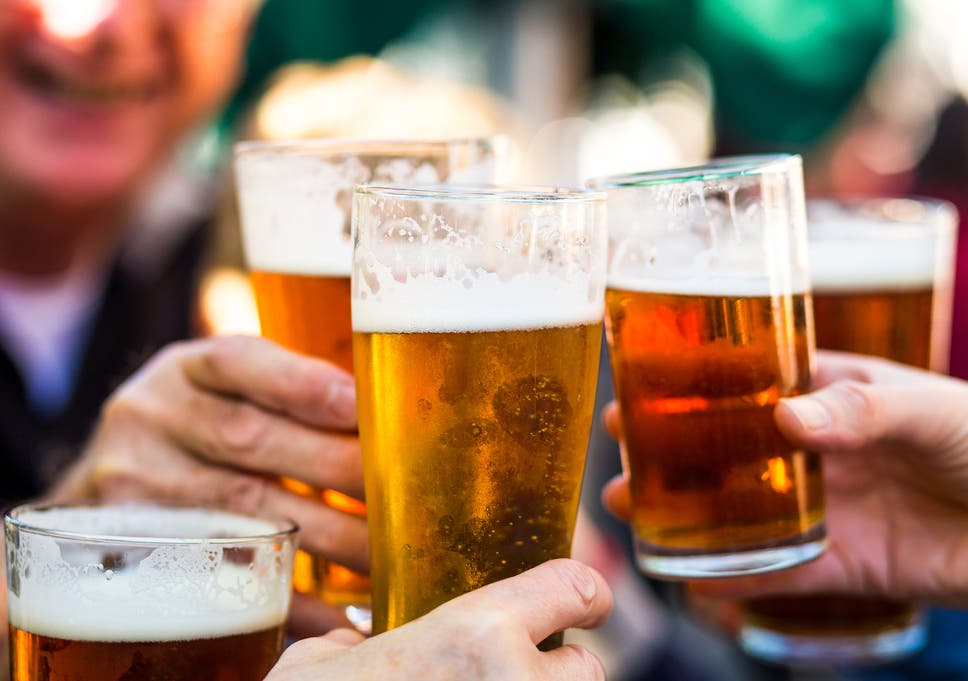 (AP) - The pints were supped and the unkempt hairdos cut and styled as England embarked Saturday on its biggest lockdown-easing yet, one that many think came too soon given still-high levels of coronavirus infections and deaths.
In addition to the reopening of much of the English hospitality sector, including pubs and restaurants, for the first time in more than three months, couples can tie the knot once again, though wedding guests are limited to 30, and film buffs can go to the cinema. Whatever is being permitted again has to abide by social-distancing rules.
Museums and libraries also got the green light, but gyms, swimming pools, theaters and nail bars remain shut. Restrictions on travel and social contact were loosened as well; people from different households can now go into each other's homes and even stay the night.
Overall, it's the most dramatic easing of the lockdown and one gleefully taken up by those despairing in front of a mirror over the state of their hair.
Though the easing of the lockdown was warmly welcomed by many, there are concerns the British government is being overly hasty, even reckless, in sanctioning the changes. The U.K. has experienced one of the world's worst outbreaks so far; the official coronavirus death toll of 44,198 is the third-highest behind the United States and Brazil.
Critics point to the experience elsewhere, particularly in some U.S. states, where the reopening of bars and restaurants is blamed for a spike in infections as drinkers abandon social distancing after imbibing a few of their favorite tipples.
The four nations of the U.K. — England, Scotland, Wales and Northern Ireland — are moving at different speeds out of the lockdown. The restrictions in England, with a population of around 56 million, or 85% or the U.K.'s, have been lifted the most, triggering concerns that the Johnson government is being unduly influenced by economic factors.
Though the lockdown has posed an existential threat to England's 37,500 pubs, not all that could reopen did. Nik Antona, chairman of the Campaign for Real Ale, said early indications were that around half opted against as "they want to see what's going to happen."
The social-distancing guidelines inevitably mean that going to pubs and restaurants is going to be a different experience to the one enjoyed pre-lockdown.
An array of operating regulations have to be observed, from registering customers upon entrance to making sure people are spaced at least one meter (3.3 feet) apart from the members of another household if other measures to keep people safe are in place, such as using hand sanitizers. The wearing of masks is optional, even for staff members.