Cuba, Amadeus and the U.S. Airlines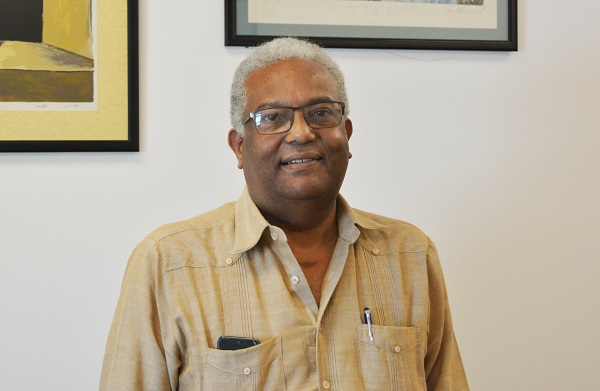 Since its foundation back in 1987, Amadeus IT Group (known as Amadeus) has become the world's top supplier of technological solutions for the travel industry.
Amadeus' travel booking system is its main business source. The company's Global Distribution System (GDS) features the broadest international distribution network on the planet and Amadeus system processes more reservations than any other booking system.
Amadeus is used by 67,000 travel agencies and 10,000 airline sales offices around the world. Amadeus can deal with reservations in 490 airlines (that figure accounts for over 95 percent of all airline seats), 79,266 hotels, 30 car rental companies and 17 cruise companies.
Since 2009, this Madrid-based group set up shop in Cuba as the first GDS properly registered on the Caribbean island.
The relation between the Amadeus Cuba division and the U.S. airlines that are already flying to Cuba with scheduled flights, and those that are about to start, has been constant. But those contacts began years before the announcement of the resumption of diplomatic relations between Cuba and the United States back on December 17, 2014.
"Three years ago, Amadeus established a relation with the first airlines that decided to contact the Cuban market within the framework of the improvement in the U.S.-Cuba relations. American Airlines was our first contact, during a joint presentation with Havanatur Celimar for the first group of tour operators that visited Cuba, held on Cayo Coco, a year and half ago," Mr. Enrique Salgado, Amadeus representative in Cuba and a connoisseur of the aviation world, explains during an exclusive interview with Caribbean News Digital.
"All of these airlines are customers and suppliers whose contents are engulfed by Amadeus' GDS, despite the fact that the U.S. market is led by another GDS, Sabre, but Amadeus is the world's leading company in this field and it has strengthened its position in the United States in recent years," he says.
Enrique Salgado thinks that the present trend in the aviation realm aims at the use of several GDS systems and, in spite of seeing some of the main North American airlines, like American Airlines, use Sabre (the leading company in the United States), there are others, like United Airlines, that work with Amadeus, which not only holds the leadership in Europe, but also worldwide.
This trend has an impact on the recently-inaugurated scheduled flights between the United States and Cuba, flights that officially teed off on August 31 with the arrival of a JetBlue's A320 aircraft to Santa Clara's international airport coming from Fort Lauderdale, Florida. Nowadays, the flights to Cuba are listed in both Amadeus and Sabre, as well as in smaller distributors like Travelport.
The Fare War
The matter of pricing is quite complex when it comes to airlines. Each company issues a series of terms for reservations on their flights. The cheapest fares are usually very tight, limited to the day when the reservation was made and no further changes are allowed.
"Since all U.S. airlines are starting to fly to Cuba with regular routes, they have announced low fares and that move attracts customers. The market later decides how airfares are established. Fares in scheduled flights are undoubtedly cheaper than on charter flights due to a series of facts, such as schedule flexibility and the announcement of fares and frequencies well in advance", Mr. Salgado told Caribbean News Digital.
One of Cuba's present limitations is related to the fact that IATA's Billing and Settlement Plan (BSP) doesn't work in the country –one of the direct effects of the U.S. embargo against the island nation.
As a result of this situation, the airlines that work with Amadeus Cuba sign bilateral or direct agreements with travel agencies or groups of agencies that operate destination Cuba.
However, there are encouraging news in the offing. IATA taking steps and a consensus has been reached among Cuban authorities, agencies working in the country, airlines and IATA to organize a BSP system for Cuba.
Meanwhile, the airlines that work with Amadeus in Cuba have inked bilateral agreements. The travel agencies or the group of travel agencies ought to establish a direct relation or agreement with the airline. Under that agreement, they can come up with ways to sell plane tickets –something which is usually done by means of Amadeus' GDS- and make a decision on the issuance of those tickets later on.
"There are several options. Havanatur and Cubana de Aviación rely on an Amadeus tool called E-Ticketing Direct, which automatically issues the tickets based a stock that is previously defined by Cubana for that travel agency and its ticketing offices. Many U.S. airlines are already aware of this tool and since the BSP is not ready yet, they could turn to that system," Enrique Salgado underscores.
"Other Cuban agencies, such as Cubatur and Viajes Cubanacán, are working on their IATA code in a bid to have it ready when the BSP is finally established. Right now they have bilateral agreements with different airlines," the representative of Amadeus in Cuba points out.
The Cuban Market
Some of the main U.S. airlines had been assessing the Cuban market way before the resumption of relations between Cuba and the United States, and they had made some growth forecasts of their own.
To a naked eye, some people could say that U.S. airlines have swooped down on Cuba with an avalanche of flights and route requests which would be excessive in terms of the size of the Cuban market. Nevertheless, Mr. Salgado thinks otherwise.
Taking into account the Cuban community in the United States, the traveling segment of the island nation's population and the 12 categories for U.S. citizens to travel to Cuba, the Cuban market is clearly on the rise.
"Once travel restrictions on Cuba are totally lifted, the increase of U.S. travelers to the island is going to be significant. We just have to wait for it to happen. Multi-destination is another element. Cuba is like an aircraft carrier with many major cities and capitals just at a stone's throw. And that can help improve flight and airlift conditions in different markets of the Caribbean, even make people look to destinations in South and Central America," Mr. Salgado underlines.
Cuba: The Future Hub of the Caribbean?
According to this aviation expert, Cuba has what it takes –Havana specifically- to become a hub for all of these U.S. airlines.
Some of them are already caressing that idea, thinking that they will have better conditions when these operations eventually get on a roll. But that obviously means the development of these conditions in the first place.
The time required for this dream to come true depends on resources, and that specific aspect is inexorably linked to the full improvement of U.S.-Cuba relations and the complete lifting of the embargo.
"When that happens, conditions are going to get better and develop progressively. Civil aviation authorities in Cuba, business authorities, such as CACSA and ECASA, are working on this issue. Granting the operation management of Havana's international airport to the French company that runs airports in Paris has been a significant step in the right direction, as well as the commitment to building new terminals in order to cope with all those flights," he says.
In this regard, the expertise, technological support and knowledge of Amadeus are going to make a huge contribution to this process in Cuba.
The Tumbling Dominos Effect
Since the announcement of the resumption of relations between Washington and Havana, several U.S. airlines almost immediately announced that they would start flying to Cuba as soon as they were authorized to do so. Many of them even voiced their interest on the very day of the official announcement on December 17, 2014.
This situation brought about an increase in frequencies by several airlines that were already flying to Cuba, which even decided to use bigger aircraft. Others that had canceled their operations in Cuba, such as Iberia, immediately jumped back on the bandwagon.
The direct consequence of that airlift increase is the lofty growth of tourism to Cuba, with significant figures from traditional outbound markets, like France, Spain and Germany, which were supposed to be genuine strongholds of Cuba's travel industry long before this process ever began.
"If the number of travelers coming from Europe, Canada and the United States goes up, there is a great chance for airlines and agencies that work here to organize multi-destination visits or trips within the region, within the Caribbean and even Central America, or reach out to cities like Bogota or Caracas," Enrique Salgado says at the end of the interview.
"The Caribbean has to see itself as a complementing scenario rather than a competition battlefield. Multi-destination is a service that cannot be offered by other destinations around the world due to longer distances among them." In this aspect, the Caribbean has been blessed and the uptick in flights and visits by U.S. citizens to Cuba is not to be seen as a threat, but as an opportunity.