Hugh Riley: "Our Competition Is Not the Island Next Door"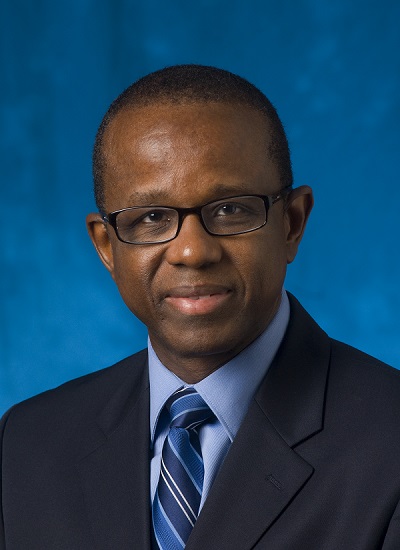 Hugh Riley, secretary general of the Caribbean Tourism Organization (CTO), has always been willing to sit down with Caribbean News Digital and talk about the region's advances and drawback in travel and tourism.
This time around, he spoke exclusively with our special envoy to the CTO's State of the Industry Conference in Barbados. Mr. Riley said that the Caribbean is entering a new and difficult age, when it's important to talk about issues of security and what happens in the world.
"We're looking at the business of visitor experience. One of the significant objectives that any tourism destination has is to ensure that the quality of the experience that we deliver exceeds the visitor's expectations. We're making it wonderfully if every single visitor who arrived in the Caribbean was pleasantly surprised by the welcome and the quality of the experience they had."
In his opinion, by doing so "we would have a satisfied customer who would probably become a brand champion for the Caribbean. We want our visitors to keep coming back, but we also want them to become champions. So, if we treat our visitors so well, when they get back to their homes they will be willing to put their friendships and their own reputation on the line to say to people within their sphere of influence 'I had a great time in the Caribbean, I recommend that you spend your vacation time and your money doing that too.'"
He underscored that the Caribbean Tourism Organization has had some success in turning the Caribbean into a real united region with a common north. "CTO is a membership organization, it is the tourism development entity for the Caribbean and, while we don't have every single country in the Caribbean, we are the largest organization. Our partner, the Caribbean Hotel and Tourism Association, represents about 60 percent of the hotel rooms in the Caribbean and, again, they don't have a 100 percent of rooms, but they are also representing a solid critical mass of hotels.
"Our responsibility collectively is to keep on bringing people to the core, because the bigger we are, the stronger we are. Unity is strength. We believe that we've made progress and we need to make more progress in that regard," Mr. Riley explained.
"It is not an accident that here, at this State of the Industry Conference, we also have our global counterparts. We have the UNWTO, which is the global public sector tourism entity, and we've got the World Travel Tourism Council (WTTC) also at this conference. You will see the Secretary General of the UNWTO, and the president and CEO of WTTC here at the conference."
He specified that they are sending a message: "This is what is happening at all levels and the Caribbean is doing the same. I'm proud of the level of representation we have here and that's the level of best practice that we're suggesting to the people of the Caribbean."
In a time when multi-destination looms as the great savior of the Caribbean, CTO is encouraging that option among all members. "We recognize the fact that one of our strengths is our diversity. People come to the Caribbean for the opportunity to experience different cultures, different aspects of our history and topography.
"We have strengths throughout the region, so we need to make sure that people understand that diversity and we need to make sure that we create ways for people to easily access that diversity. Moving around the Caribbean is a challenge we also have to conquer," he pointed out.
Hugh Riley underlined the importance of doing all of this in partnership with travel professionals. "There is a solid group of travel agents, travel professionals, tour operators around the world that are dedicated to promoting and selling Caribbean vacations. We can reach out to travel professionals everywhere around the world and they become our salespeople as well."
This new multi-destination alliance could involve four of the region's heavyweights, like Cuba, the Dominican Republic, Mexico and Jamaica. The tourism market in the whole Caribbean has to work as a complement instead of competition
"There is more that binds us than separates us. I think that there is probably always going to be some kind of sibling rivalry in any family. In my opinion, that's not a bad thing. Our competition is the rest of the world; our competition is not the island next door. That's why you see there is so much collaboration," Mr. Riley said.
He recalled that CTO's chairman just last week had a meeting with Martinique and talked at length about the collaboration in multi-destination travel between Martinique and St. Lucia, Martinique and Dominica, and Martinique and Barbados. These islands understand that there is certain complementarity between them.
As for those Caribbean islands that deeply worried over the U.S.-Cuba relation and Cuba's tremendous growth in terms of U.S. travelers, CTO is working with both Cuba and those island nations to dispel those fears and see this as a new opportunity for the whole region.
"It is an opportunity for the entire region. Whatever the magnet is, whether it's Cuba or some other attraction, it is bringing large numbers of new people into the Caribbean and that's a good thing. It is for all of us to make sure that we minimize the amount of dislocation. Let's get them into the Caribbean first. Whatever brings them here, that's a good thing," he expressed.
"Let's now make sure that we take advantage through mechanisms such as inter-regional travel, multi-destination or twin-destination, better language skills; whatever the mechanisms are that we must now employ to make sure that they can move around the Caribbean much more freely, safely and inexpensively. It is a good thing that new people are coming to the Caribbean"         
As for the strategies the CTO has in the near future and the long run, Mr. Riley said that they had an election and there is now a new chairman of the council of ministers. "There is no doubt that minister Obie Wilchcombe will have a new strategy, a new platform, new direction for regional tourism."  
Caribbean News Digital also had the opportunity to interview Mr. Obie Wilchcombe following his appointment as new chairman of the Caribbean Tourism Organization. That interview will be posted soon.