American Tourists May Probably Travel to Europe this Summer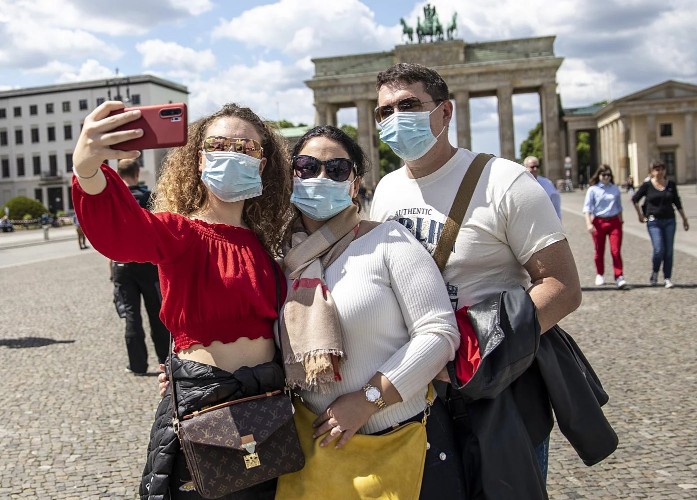 (AP) - The European Union is finalizing plans to allow tourists from the United States to travel to the 27-nation bloc this summer, officials said Monday.
More than a year after the EU restricted travel to the region to a bare minimum in a bid to contain the pandemic, the European Commission said it would make a recommendation to member states to allow American travelers back.
The commission didn't say when exactly tourists will be allowed back inside the bloc, and if a reciprocal approach will apply to European tourists willing to travel to the U.S.
European Commission spokesman Adalbert Jahnz told reporters that the EU's executive body is hoping to restore nonessential "trans-Atlantic travel as soon as it is safe to do so."
The Commons Project created the Common Pass, a digital certificate that lives on your smartphone. Some airports are already implementing it, and the company says other large businesses are looking into it as well.
It wasn't immediately clear if only full vaccination would be accepted for entry, or whether a negative PCR test or proof of recent recovery from COVID-19 could be presented as well.
Travel to the EU is currently extremely limited except for a handful of countries with low infection rates including Australia and New Zealand. But Greece, which is heavily reliant on tourism, has already lifted quarantine restrictions for the U.S., Britain, the United Arab Emirates, Serbia, Israel, and non-EU members Iceland, Liechtenstein, Norway and Switzerland that are part of a European travel pact. Travelers from those countries will no longer be subject to a seven-day quarantine requirement if they hold a vaccination certificate or negative PCR test.