The Galapagos Islands Have Lost over $50 Million to Coronavirus
Before the coronavirus, sudden life-threatening ailments among tourists, fishermen, and others on the Galápagos Islands were considered so rare that hospitals didn't have a single intensive care unit bed. 
According to an article published in Afar Magazine, officials are racing to equip medical teams on the remote islands with breathing machines while also trying to stanch an economic crisis that has left many of the 30,000 residents jobless.
The island chain's famous isolation is now heightening its hardship. For seven weeks now, not a single tourist has arrived at the UNESCO World Heritage site that inspired Charles Darwin. 
Studies of the archipelago's unique marine and avian wildlife have halted. And residents are making urgent changes, like growing carrots, peppers, and tomatoes at home so they don't go hungry.
Ecuador is among the Latin American nations hit hardest by COVID-19, and authorities on the Galápagos Islands believe their first cases probably came from Guayaquil, the coastal city where hospitals turned away patients and the dead were left in homes for days.
The storied islands have been relatively shielded by what happens 600 miles away on the mainland. A financial crisis two decades ago left many Ecuadorians penniless, but steady international tourism kept the Galápagos afloat. Last year, over 275,000 people came to see the swimming iguanas, giant tortoises, and birds with webbed feet the color of blue cotton candy.
The islands' first four cases were diagnosed in late March, all believed to have come from Guayaquil before travel was cut off. Soon after, the first island-associated death was announced: a worker in his 60s who had been on the Celebrity Flora yacht and fell ill after returning to Quito.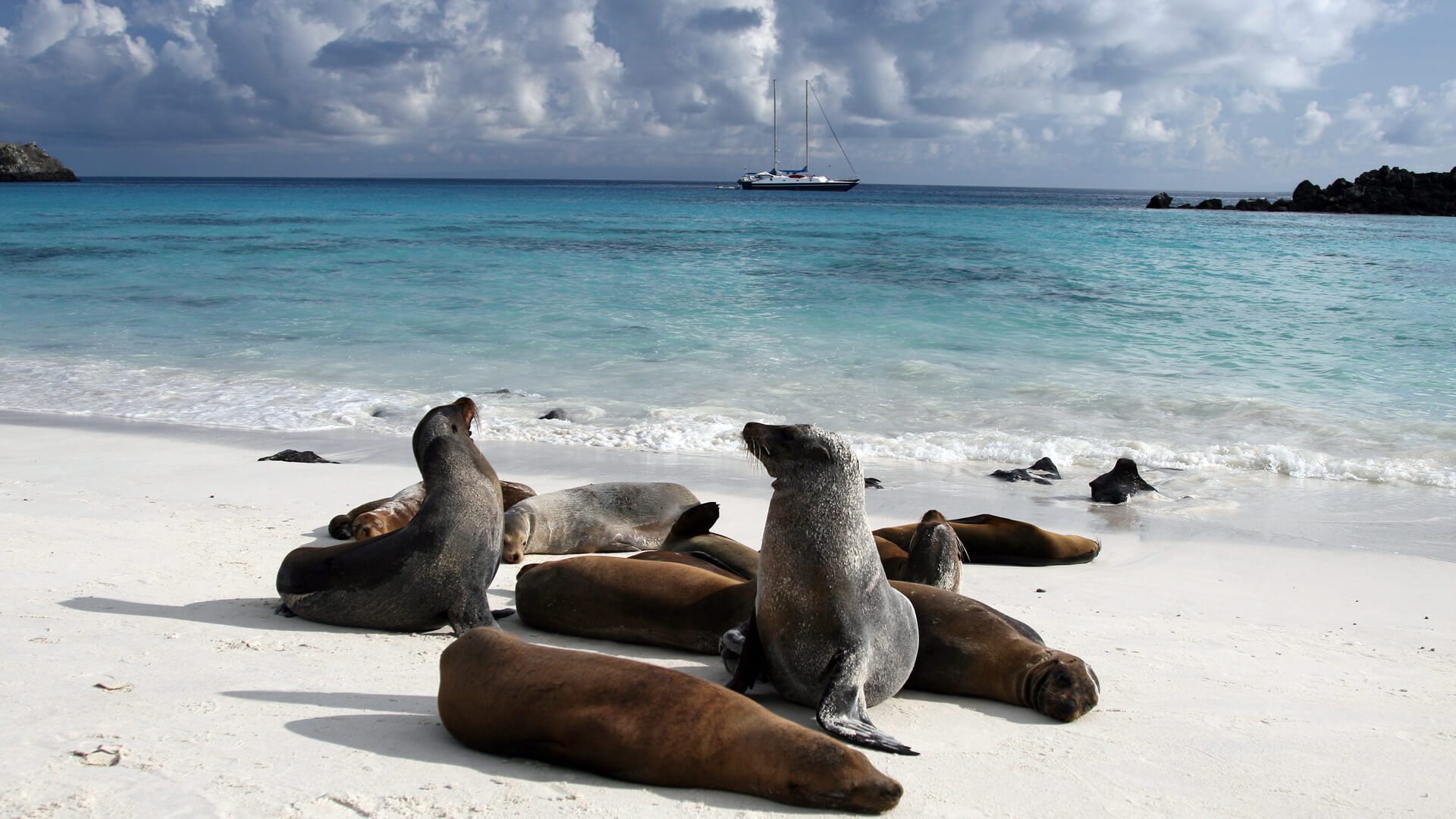 There are now 107 cases in the Galápagos, including about 50 crew members still aboard the Celebrity Flora, a luxury ship operated by a subsidiary of Royal Caribbean Cruises. It docked in time for passengers to get flights home.
Authorities have scrambled to equip hospitals, where there are only four ICU beds—about one for every 7,500 residents—and a lab to do virus tests. The Charles Darwin Foundation donated two of the new ventilators. In addition to military transports, a police aircraft is being mobilized. 
The bigger blow has been to tourism: At least 800 visitors usually arrive daily, and officials estimate the islands already have lost at least $50 million, a quarter of the expected annual income.
Scientists have also seen their work analyzing the Galápagos's wildlife abruptly interrupted. The islands have a rich history of scientific investigation and discovery since Darwin arrived aboard the HMS Beagle in 1835, noting that species on the relatively new volcanic islands bore key differences from those in South America.
Humans have caused the islands irreparable harm, wiping out thousands of whales and tortoises, introducing invasive species like insects, wild pigs, and goats, and damaging the delicate vegetation.