Awesome Apps for Bold Travelers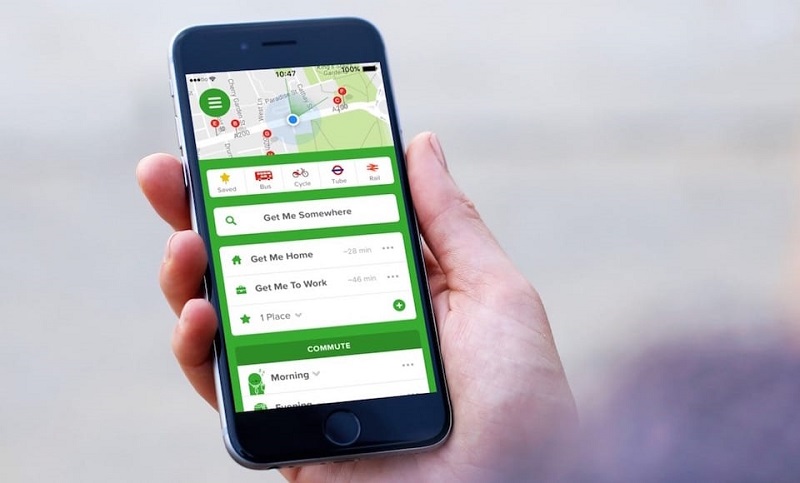 With the new trends in terms of travel-applied technology, foreseeing the happenings and contexts that could have an effect on your trip to any part of the world is much easier now; as easy as logging online or staying offline as long as your smartphone has the "traveling" app that will resolve all your problems with just one click.
Do you worry not to understand the language, find accommodation, know the national codes for cabs, the emergency phone numbers or find a friend? Don't you want to miss out on the local cuisine, the nightlife and the best hangouts, no matter if you'd be staying at a five-star hotel? Here's a list of the best applications in 2017 that will help you reach each and every destination you'll be heading to. They will even help you find love in the most unexpected part of the planet.
APPS FOR BETTER DIRECTIONS
Lonely Planet and TripAdvisor are two classic apps travelers use the most. They are always trendy. The first provides downloads from various regions, lets us bookmark in advance those places we'd like to visit and then find them on a GPS map while being completely offline. The second offers us reviews posted by travelers and guests from around the world. Just read them.
To be on top of flights to the most cosmopolitan cities on the face of the planet, just download AirportZoom on your iPad and have a nice browsing while you wait for your plane to take off. It provides information on how long your flight will take and about the huge terminals of approximately 120 nations. It also contains specialized reviews about stores, restaurants and other services the airports have to offer.
Another app absolutely free, with an easy-to-use interface on both iOS and Android devices, is iFly Airport Guide, whereby you can track your flight and get information on some 700 air terminals, plus a list of restaurants located near the gate your flight has been assigned to. It also reveals all Wi-Fi connections available, the parking price for our vehicles and the location of all ATMs.
If finding the best and the cheapest accommodations, or probably those that are closer to the sightseeing sites of every destination, then we recommend you Airbnb.
This is one of the world's best-known global platforms with a whopping database of accommodations in over 33,000 different cities of more than 190 countries –roughly the same number of UN member nations.
MORE, A WHOLE LOT MORE
If we're concerned about what our hosts speak in our destination of choice, then we can turn to the Google translator with its assortment of 90 different languages and its many functions that can be downloaded to be used later on in an offline environment.
If you make out a poster you don't understand what it reads, just take a picture of it and the system will immediately show it in your selected language. This function is also delivered by an app called Cam Translator.
When it comes to currency exchange, log on to XE Currency that has already logged 14 million downloads. Also available on Google Play and Apple Store, there are calculators, currency exchange convertors and ConvertMe, an app that easily converts volume, force, speed, distance, temperature and other metrics in 14 different categories.
Once you get to your destination and you're eager to make an international call, don't hesitate to turn to Skype, WhatsApp or Messenger, three well-known apps with big scores under their belts so as to pass them up.
THE BEST CITY GUIDES… ON YOUR MOBILE
Are you looking for beaches, bars, breathtaking photo ops, small barrios with amazing stories, historic locations? IT developers from around the world have come up with this option and put it right on your fingertips. Just look for Gogobot, a highly successful app that makes tourists feel like home without doing away with the magic of their travel experience. By means of this tool, you can arrange and order your own itineraries, read the reviews posted by fellow Gogobotters with an experience in doing a lot on a tight budget.
Viator is one special application. No wonder it's considered the leading online app for tourists. Just load a profile and you'll have over 9,000 tours around a grand total of 150 countries.
FRIENDS AND LOVERS AROUND THE WORLD
Some will make friends and others will be in search of love. Either way, we suggest such apps as BeGroup, with a functioning mode similar to that of Tinder or Meet Up. The difference with BeGroup is that it doesn't connect people but groups based on their common preferences.
And as far as love is concerned, MileHi is a one-of-a-kind app that invites you to meet attractive people at 30,000 feet high, that is, while you're traveling on the plane. And now that we're right on this track, there are other apps that let you make last-minute bookings in hotels at discounted prices and in different cities. Camas Calientes (Hot Beds), for instance, was developed in Spain, yet it now targets 321 cities and is available in as many as 54 nations.