Heinz Hermann Thiele Becomes Lufthansa Group's New Largest Shareholder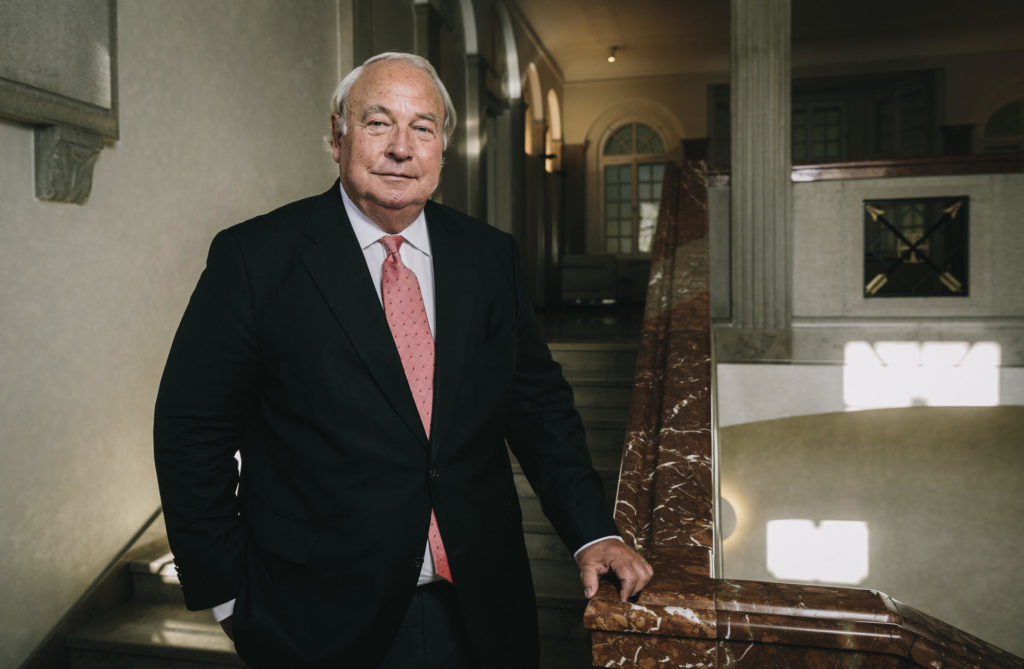 A March 26 report indicates that German industrialist Heinz Hermann Thiele has increased his ownership of the Lufthansa Group to become the airline companies' biggest single shareholder.
According to the aviation website, CH-Aviation quoting a stock market filing, the 78-year-old Munich-based billionaire has increased his stake in the Lufthansa Group from 5.29% to 10.01%.  
The decision to almost double his stake in the airline group follows a steep decline in the company's share price due to the coronavirus pandemic which started in Wuhan, China.
The purchase of the new shares, which was completed on March 16th, 2020, saw Thiele increase his ownership of the Lufthansa Group by 22.6 million shares or in monetary terms 195.5€ million (US$212 million).
Shares in the Lufthansa Group, just like in all airline companies have plummeted following the COVID-19 crisis with the current price as of March 25th, trading at 9.51€ ($10.31) down a third in price from the February 19th, 2020, price of 15.40€ ( $16.70).
Perhaps Thiele was taking a lead from Warren Buffet's multinational conglomerate holding company Berkshire Hathaway and its purchase of one million shares in Delta for $45 million. 
Buffet's purchase was made following intense coronavirus-driven selloffs earlier this month. Thiele expects a bounce back on the horizon once the crisis is over and things hopefully return to normal.
Buffet's decision to buy shares in Delta, rather than American Airlines, United, and Southwest, which he already owns, may be because Delta does not own any Boeing 737 MAX aircraft meaning that Delta, unlike its rivals, did not lose hundreds of millions of dollars following the aircraft's grounding.
Who is Heinz Hermann Thiele?
Thiele, who grew up in hard times himself, is not a skittish man when it comes to making investments. With the knowledge that the German government would never allow Lufthansa to fail sees his investment as a wise decision.
With an estimated real net worth of $12.6 billion, Thiele is an old school entrepreneur who owns Knorr-Bremse AG, one of the world's leading manufacturers of braking systems for rail and commercial vehicles along with German transport technology maker Vossloh.
Currently, with borders closed and airlines grounding their fleets due to the on-going coronavirus pandemic, many people are predicting that some airlines will go bust.
Thiele and Buffet, however, have the financial resources to snap up a bargain when they see it and would not suffer greatly even if it turned out to be a wrong decision.