A Closer Look at the New Cruise Port in Belize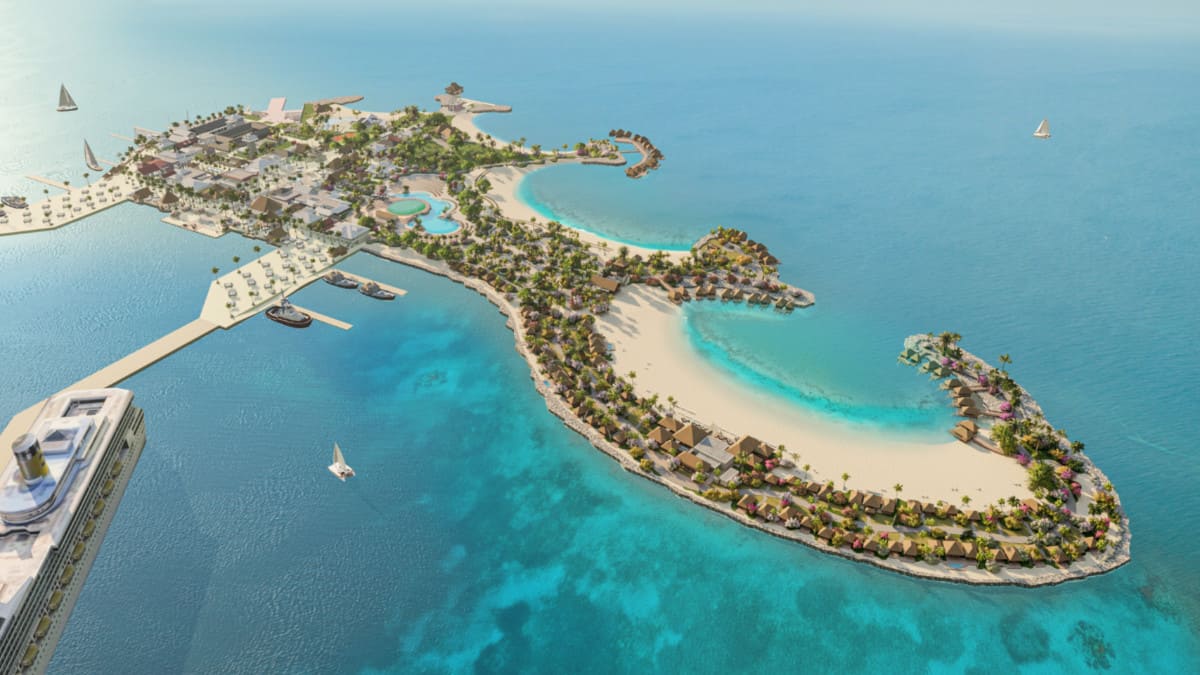 A new state-of-the-art cruise port is coming to Belize which will become a popular port of call for cruise ships once it is completed, Cruise Hive reports. 
Port Coral will help solve all the challenges Belize City currently suffers to offer a great cruise passenger experience.
At the moment any cruise ship calling to the city in the western Caribbean can only anchor a few miles offshore from the current Tourism Village port. Cruise passengers have to take a 20-minute tender ride to go ashore and if weather conditions aren't favorable it's common for cruise ships to cancel the port of call.
Coral Port will make the experience much smoother as cruise ships will actually be able to dock rather than tender. There will be two large piers each being able to berth two vessels. The location of the new port will be four miles away from Belize City on Stake Bank Island and offer natural deep water access.
The port will be able to handle a large amount of capacity with a total of four Royal Caribbean Voyager-class vessels able to dock at any given time. That would be over 12,000 cruisers being able to enjoy the modern facility.
An authentic Belizean experience will be offered once cruise visitors arrive with high-quality services and amenities including a marina, upscale shops, restaurants, beaches, and a wide range of entertainment venues. There will be an area with kiosks for vendors to showcase the history of Belize and even an independent entertainment and shopping area just for the crew members!
Getting to the mainland will be easy with visitors able to get a short tender ride from the international port of entry at Port Coral to the terminal at North Drowned Caye. From there guests can get to the mainland via a vehicle causes which is open to the public.
Tour operates and and taxis will be able to have their own labelled kiosks inside the North Drowned Caye terminal along with parking to accommodate 200 buses and taxis. This will become the central hub for tours in Belize.
The development of Coral Port has already started and at the moment the twin piers which can cater to two cruise ships each are set to be completed in November 2021 as long as there are no delays due to the current global situation. The entire project should be complete at the end of 2021 and if there is a delay it will be in early 2022 instead. The project is being developed by The Feinstein Group and Stake Bank Enterprises.