New Zealand Welcomes Back First Cruise Ship since Covid-19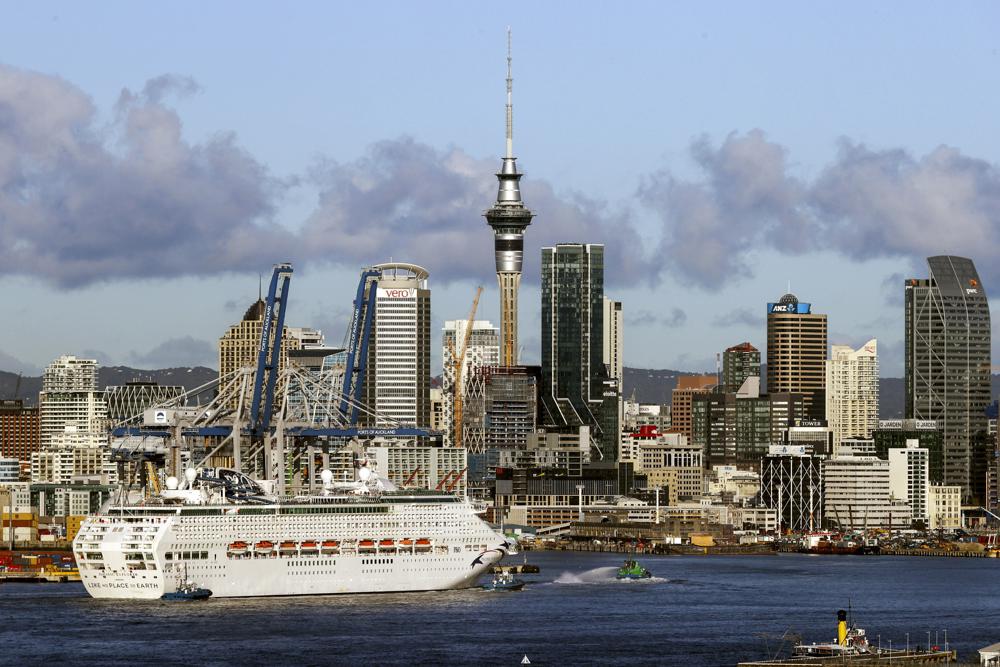 Photo: AP
(AP) - New Zealand on Friday welcomed the first cruise ship to return since the coronavirus pandemic began, signaling a long-sought return to normalcy for the nation's tourism industry.
New Zealand closed its borders in early 2020 as it sought at first to eliminate COVID-19 entirely and then later to control its spread. Although the country reopened its borders to most tourists arriving by plane in May, it wasn't until two weeks ago that it lifted all remaining restrictions, including those on maritime arrivals.
Many in the cruise industry question why it took so long.
The end of restrictions allowed Carnival Australia's Pacific Explorer cruise ship to dock in Auckland with about 2,000 passengers and crew Friday morning as part of a 12-day return trip to Fiji that left from Sydney.
However, not everybody is happy with the return of tourists. A sailboat carrying protesters upset about the industry's impact on the environment followed the Pacific Explorer into the harbor Friday, before passengers were greeted with an Indigenous Māori welcome and a visit by Prime Minister Jacinda Ardern.