Parents Sue Royal Caribbean over Little Girl's Death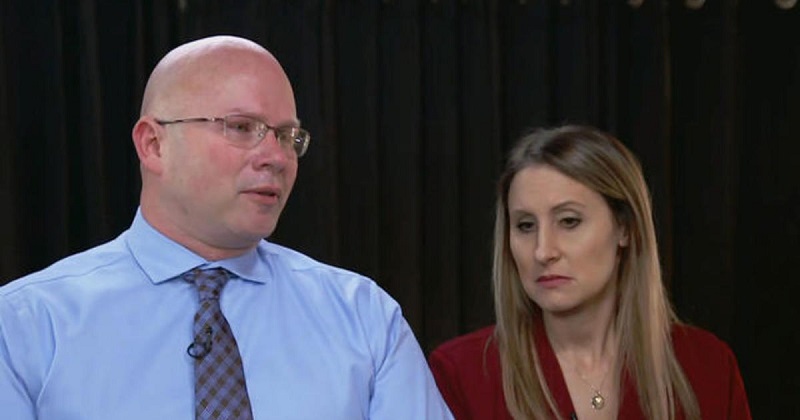 The parents of a 1-year-old girl who fell to her death from the window of a Royal Caribbean cruise ship over the summer is now suing the company for negligence, according to a report aired on ABC's Good Morning America and published by Yahoo! News.
Indiana residents Alan Wiegand and Kimberly Schultz-Wiegand filed the civil lawsuit Wednesday morning, accusing Royal Caribbean of playing "a major role in the death of our child." Their daughter, Chloe, would have turned 2 this week, the report says.
"The couple was on vacation with their 18-month-old daughter and her grandparents on the Royal Caribbean Freedom of the Seas in July. The little girl was in her grandfather's arms, sitting on a wooden railing and looking through a wall of glass near the children's water park area on the vessel's 11th-floor deck. However, unbeknownst to them, the pane of glass directly in front of them was actually a window slid completely open," the report goes on to day, citing the complaint, which was filed in federal court in Miami.
"As Chloe leaned forward to bang on the glass believed to be there, she slipped from her grandfather's arms and fell through the open pane. The child plunged approximately 150 feet below onto the pier in San Juan, Puerto Rico, where the ship was docked at the time," the report on ABC News explains. "There was not a single, adequate indication that this wall of glass panes was not actually a wall of fixed glass panes, but instead a wall of glass with glass panes that could actually slide and remain open, as windows."
According to the report, Chloe's parents are seeking unspecified damages from Royal Caribbean and are demanding a jury trial.
In the lawsuit, they accuse the cruise line of failing to "provide reasonably safe children entertainment areas, failing to adequately mark the open windows and failing to install safety prevention devices on windows.
The report also states that the grandfather, Salvatore Anello, has been arrested and charged with negligent homicide in connection with Chloe's death. He was ultimately released on $80,000 bond and appeared in court in Puerto Rico for a preliminary hearing on Nov. 20.