St. Maarten Logged 1.6 Million Cruise Passengers in 2019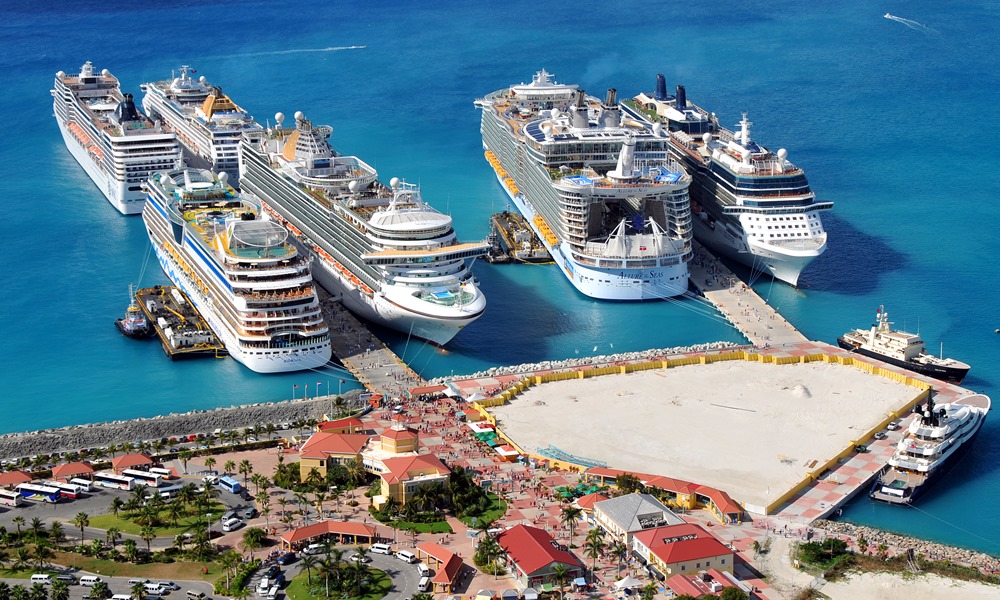 St. Maarten received 1,631,537 disembarking passengers from 565 cruise ship calls in 2019, said Port St. Maarten in a press release on Sunday.
According a news report posted by local newspaper The Daily Herald, this is an increase of 2.2 percent – or 34,436 passengers – compared to 2018 when St. Maarten received 1,597,101 passengers from 490 cruise ship calls.
St. Maarten has received more than 1.5 million cruise passengers in four of the past five years, said Port St. Maarten. In 2017, St. Maarten received 1,237,760 cruise passengers, a decrease probably due to the destruction caused by Hurricane Irma.
"The destination has been maintaining over 1.5 million cruise passengers per annum. Competition within the Caribbean basin has become more dominant within the past two years, besides the growth in cruise lines developing their own destinations. … We have new emerging destinations in Asia that are growing very quickly," the news report on The Daily Herald indicates.
According to CLIA, the number of tourists who will take a cruise in 2020 is forecast to grow to 32 million. The Caribbean remains the largest region deployed by cruise lines, holding 32 percent of the global market.