FITUR LGBT+ Set to Boost Diversity within the Destinations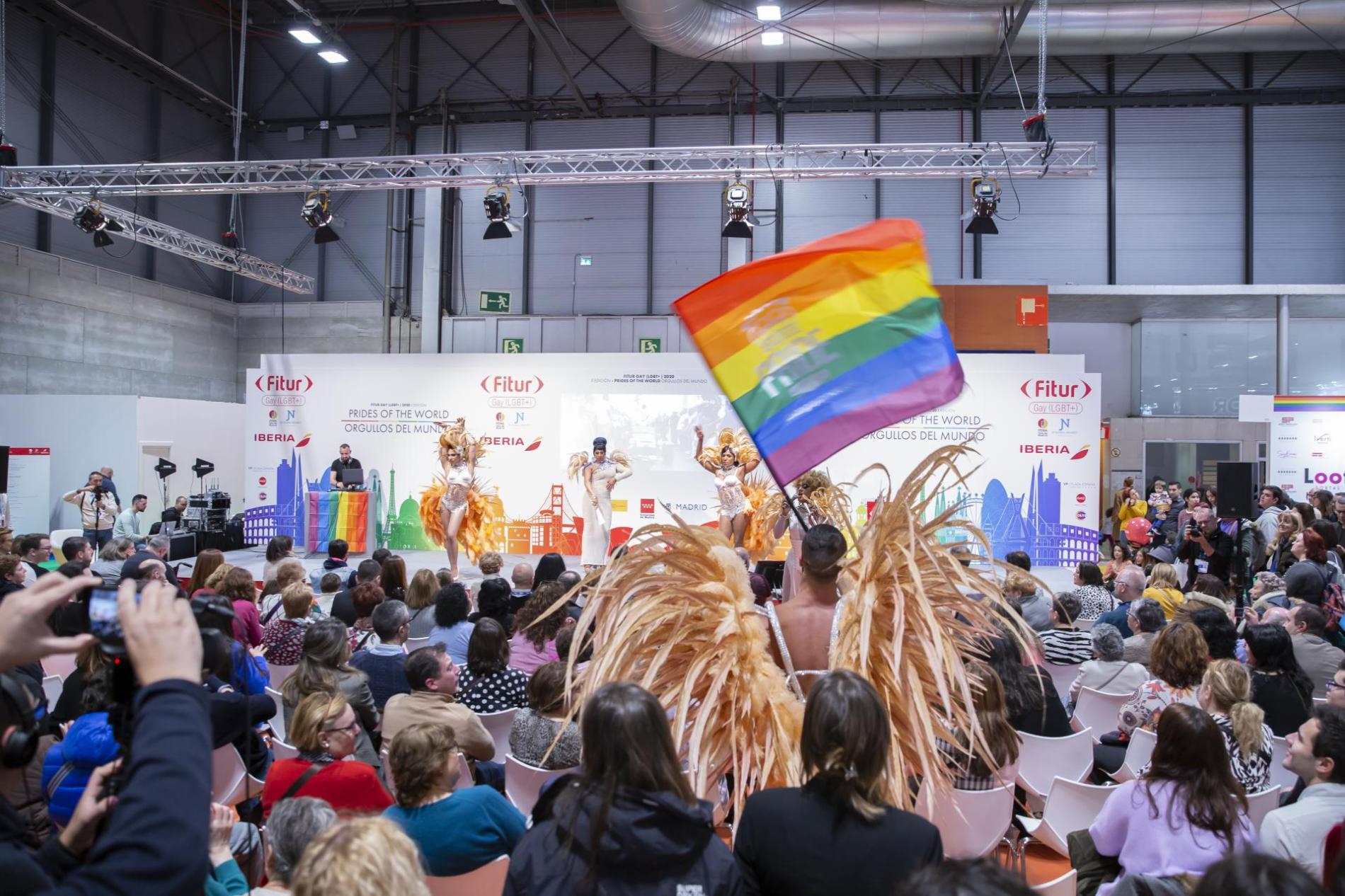 FITUR LGBT+ will be held once again this year as part of FITUR, the tourism industry's first major annual event, to be held from January 19 to 23, 2022 at IFEMA MADRID. 
This specialized area will feature, as in previous editions, a series of conferences and presentations in which different themes will be developed in order to revitalize tourism and enhance the diversity of the different destinations. "For inclusive tourism" will be the claim of this edition, which will be sponsored once again this year by Iberia.
FITUR LGBT+ will highlight best practices in inclusive tourism, diversity, the media and social networks, as well as the different destinations that will showcase their proposals in this area.
FITUR LGBT+ will be officially inaugurated on Wednesday, January 19, at an event attended by institutional representatives of the different administrations. Thursday 20 and Friday 21 will be devoted especially to national destinations, with the aim of boosting and revitalizing tourism in our country.
Representatives from destinations and companies such as Madrid, Gran Canaria, Ibiza, Extremadura, Castilla la Mancha, Zaragoza, Andalusia, Torremolinos, Comunidad Valenciana, Loottis, JN Global Project, Fundación Triángulo or Asociación Diversa Global will address topics such as: international relations, sports, good practices in LGBT+ Tourism, institutional tourism strategy, culture and quality leisure, trade or the importance of partnerships.
Key issues such as the importance of the media, digitalization in LGBT+ Tourism, sustainability or new family models will also be addressed.
Finally, during the weekend (Saturday 22 and Sunday 23 January) different shows and activities will be offered, in a more playful format for the general public.