Spanish President Unveiled the Digital Green Certificate at FITUR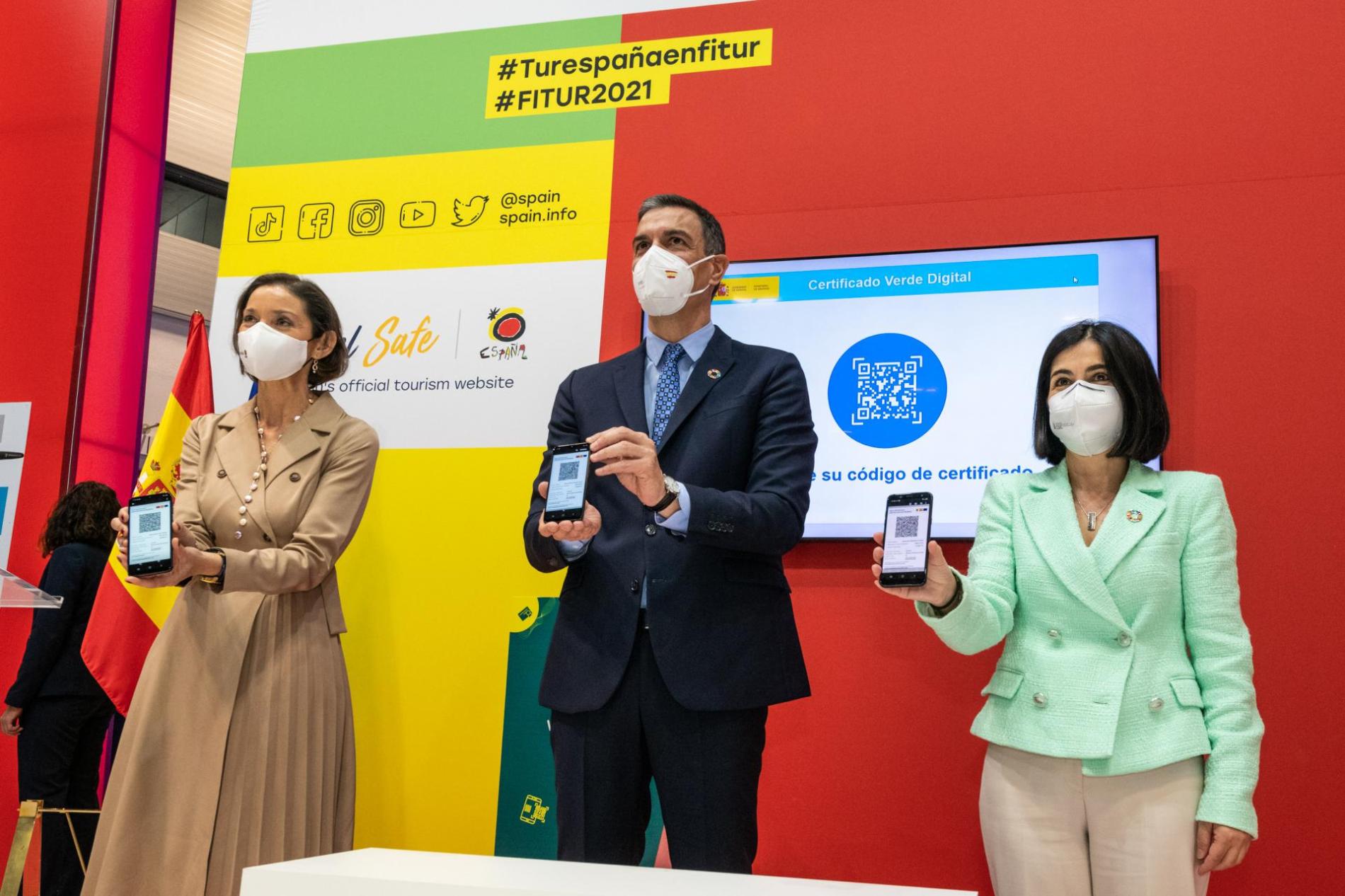 Caribbean News Digital Newsroom
The President of the Spanish Government, Pedro Sánchez, presented the Digital Green Certificate at FITUR, which was held May 19-23 in Madrid, Spain. 
Also present at the event, held at the Turespaña stand, were, among other authorities and industry representatives, Reyes Maroto, Minister of Industry, Trade and Tourism; Carolina Darias, Minister of Health; and José Vicente de los Mozos, President of IFEMA MADRID.
Sánchez explained that yesterday the European Union finally approved the Digital Green Certificate, which will be called "European Union COVID Digital Certificate", and showed his conviction that "the implementation of this certificate, as well as the relaxation of restrictions on non-essential travel from other countries will allow us to have a much better summer than 2020". 
And is that with the digital certificate, which will be launched on July 1, "Spain will resume all its activities safely, and we will achieve mobility within the European Union this summer".
Sánchez explained what the Digital Green Certificate consists of, on which the European Union has been working for several months with the aim of reactivating international tourism. This document, which will be issued by the Ministry of Health or by the Autonomous Communities, will allow safe travel in the European Union and will certify that a person has been vaccinated against Covid-19, or has a negative result of a diagnostic test or has overcome the disease.
The President of the Government also announced that "today the ministerial order has been published that allows the entry into Spain of travelers from safe non-EU countries, without restrictions and without health requirements, among which are the following: Australia, New Zealand, Singapore, Israel, South Korea, Thailand, Rwanda, China, as well as the United Kingdom and Japan." 
In addition, "as of June 7, tourists from all countries with which there is not full freedom of movement, including the United States, will be able to enter Spain as long as they have a certificate of having received the complete vaccination regimen".