WTM: Aviation Chiefs Debate the Future for the Sector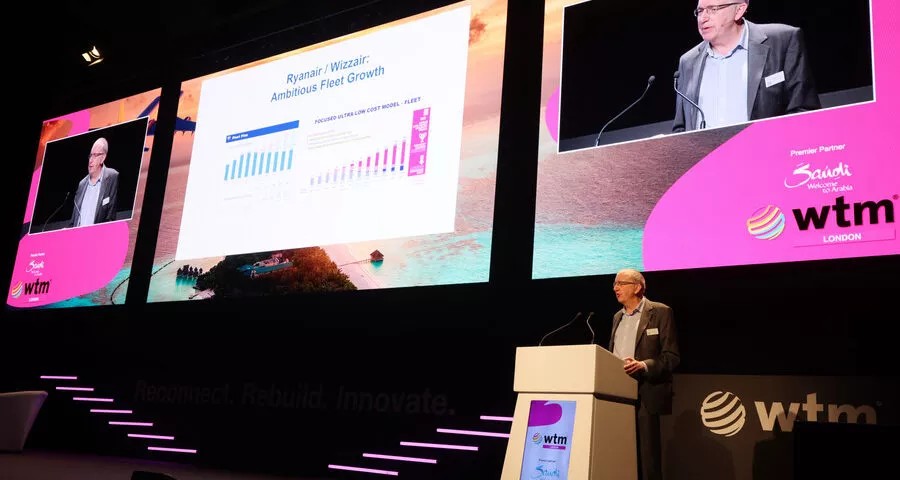 Delegates at this year's Big Airline Session heard moderator, John Strickland, Director of JLS Consulting, describe Covid-19 as the "biggest and longest shock to hit aviation".
The aviation analyst said: "Just as we think we are on top of it, it shows us another unexpected twist."
Strickland said new start-ups have risen up during the pandemic, including Flypop, operating between the UK and India; Scandinavian airline Flyr; PLAY, Iceland's newest low-cost airline; and Norse Atlantic Airways – but Ryanair CEO Michael O'Leary said he expects Ryanair to be the main low-cost carrier in Europe over the next few years.
O'Leary said the airline is "looking to build confidence" for next Easter when the schools break up and for summer 2022.
Meanwhile, former British Airways Chief Executive, Alex Cruz, described the start of the pandemic, saying airline bosses had no idea how bad the situation would be.
"Looking back, at the end of January-beginning of February 2020, I remember the first time I had some information about the situation in China. I remember thinking: 'Oh boy, we are going to have to cancel some flights in China'."
One of the areas that is still struggling is the premium market.
"Premium was a massive source of revenue," Strickland said.
He added: "There's a great deal of doubt about how that will come back."
He said those in charge of finances at companies "have realised how much they can save in their budgets" by insisting people do more business online and less in-person. He added there's evidence premium travel will also be hit by environmental concerns.
Cruz agreed, saying: "The return to international business travel looks like it is going to be slow.
"I am convinced it is going to return, but it will come back slowly. Corporations are also under scrutiny with regard to the climate. Later on the real question will be: 'Is it responsible to have that one hour meeting in New York?"