WTM: Putting Caribbean Tourism Back in Value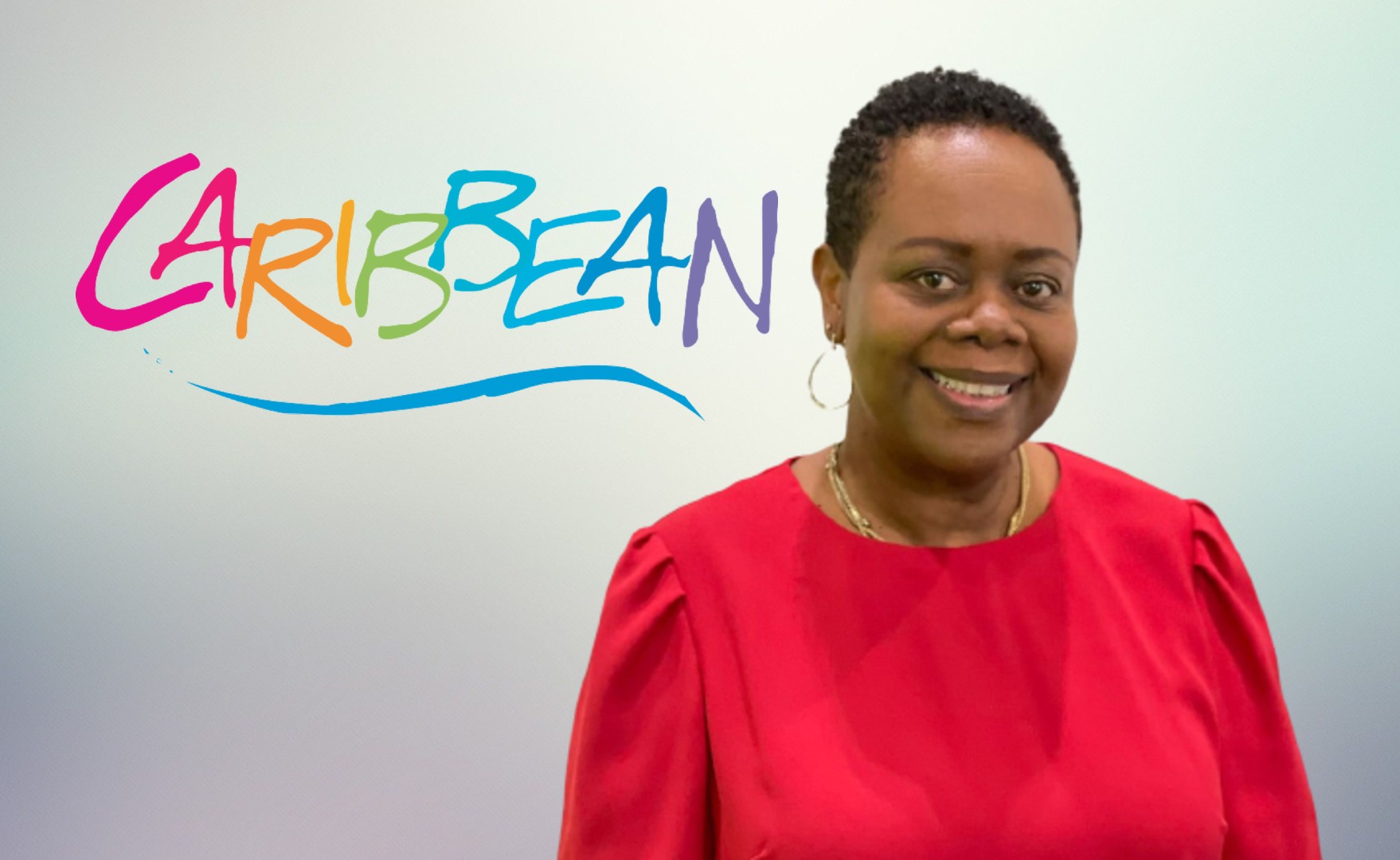 Exclusive interview with Carol Hay, head of the Caribbean Tourism Organization (CTO) UK & Europe Chapter, at WTM London 2021.
By Verónica de Santiago (Special from WTM London)
A familiar smiling face is always attending the WTM London editions and other fairs around the globe. She's a boldface name with the Caribbean Hotel Organization (CTO), sitting at the helm of the CTO UK & Europe Chapter and always willing to share her thoughts and views with Caribbean News Digital. 
This time around, there's been no exception and Carol Hay sat down with CND during the course of the World Travel Market London 2021 to talk about how the Caribbean's tourism industry is working its way out of the Covid-19 pandemic. 
The impact has been huge, but once again the broad smile on Mrs. Hay's face indicates the resilient region is sailing past the storm and ready to flex its muscles in 2022. 
What do you make of the Caribbean's participation in WTM London 2021?
We are at the World Travel Market and it's been good for the Caribbean. Yes, there are less exhibitors here, but the exhibitors that are here would tell you that there is a lot of interest in the Caribbean. We've had good meetings with airlines, travel agents, tour operators and the media. So, there's interest in the Caribbean and there's lots of support for the Caribbean. 
Are the countries that are not here going to be at the WTM virtual edition?
I think a lot of countries that were not able to travel will attend WTM virtual, but I don't know for sure who they are. I mean, I know, for example, like Montserrat is one of the countries that will be attending WTM Virtual and also all the exhibitors that are here live. They also have the option to have meetings with corporate's who are only attending virtually as well. So it's not only suppliers that are virtual, there are a lot of tour operators that did not travel to the UK. So it's a great opportunity for everyone to catch up with the virtual component of WTM.
Is the Caribbean already open?
Yes, with the British market in the United Kingdom, it has now been announced that all the Caribbean countries are no longer on the UK red list. So, while all the destinations are more or less open and some are opening a bit later, I know, for example, the Cayman Islands are opening later this month, but the vast majority are open. And the fact that it's now easier for people to travel from the UK to certain countries that were on the red list, it means that tourism will be more accessible to people because there are no Caribbean countries on the UK red list.
What about air connectivity? Are air connections up and running again?
Well, yes. What we're seeing is that there is an increase in airlift to the Caribbean. Now we have to remember that a lot of the flights were reduced because people were not traveling, so it was a real case of supply and demand. But now that more people want to travel to the Caribbean, we will see an increase in flights to the Caribbean. 
Also, we're going to see more cruise lines resume in service to the Caribbean because we have to be realistic. Visitors didn't want to cruise to the Caribbean if they could not disembark. And also visitors found it challenging to go to the Caribbean and then have to come back to the UK and quarantine for ten nights because there's a financial implication when you have to do your vacation and then come back and quarantine for ten nights. 
So, generally travel is being facilitated better from the UK to the Caribbean, and we will see even more increase in our figures moving forward.
"There is a demand for culture, and for heritage, experiences as well because the Caribbean does have lots of natural, cultural and heritage attractions and sites, and this involves people going out and spending more time in the community" 
What role has the CTO played with its member countries in the course of the pandemic?
Well, the chapter, which is responsible for the marketing across the UK and Europe, one of the things that we had to do was to move from live events to virtual events, and we started to have virtual road shows, virtual media events. And even though nothing beats face-to-face contact, we were able to develop a model that would enable us to run Europe across from the UK, France, Scandinavia, the Spanish market, the Italian, and we receive really good support from the travel agents right across Europe, and we have successfully run virtual programs now for the remainder of this year, we will continue to do some virtual and some live, but the goal for us in 2022 is to return to live programs with our travel agents and tour operators and to have greater participation in some of the trade shows that we haven't been able to do for the past two years.
Do you believe virtual fairs and roadshows will be around much longer?
Yes, I think that even though we love the face-to-face and the engagement, I do believe that virtual events and hybrid events, a combination of both are here to stay because one of the things we've all learned over the past year and a half to two years is that you can do a lot of business virtually in the travel and tourism industry. We're all about hospitality and entertainment, but we're realizing and we've seen the proof that we can deliver good events virtually and they are cost effective and they allow you to reach a lot more people.
The US remains the Caribbean's top outbound market. What are your expectations regarding tourism from the UK?
Well, as I said, in this chapter we're responsible for the UK and Europe, and we have very positive expectations when we speak to our destinations and the hotel partners and particularly the tour operators. They tell us that in forward bookings, particularly for the summer, there's a lot of growth. I mean, I don't have a percentage figure, but everyone has reported that by 2022, while it may not quite be at the figures of 2019, we will definitely see the growth that the Caribbean needs. We do need to see the return to at least our 2019 figures.
We know there are challenges with consumer confidence, but at the same time, we will do as much as we can, working with the media in particular and the tour operators to ensure that visitors know all the requirements to travel to the Caribbean and that they feel safe and they feel confident to travel.
What target markets are you looking for? Let's say, heritage, culture?
Well, it really depends. But what we have found for Europe is that there are far more requests for health, wellness and adventure travel as well. I think what Covid has done is that it has given everyone a great appreciation for the outdoors, you know, and people wanting a lot more walking, hiking, diving, snorkeling, yachting, sailing. 
We have a great appreciation for the environment and you are seeing a lot of that. Yes, there is a demand for culture, and for heritage, experiences as well because the Caribbean does have lots of natural, cultural and heritage attractions and sites, and this involves people going out and spending more time in the community; so, yes, we are seeing an increase for that also. 
What other market this year is going to be like the roundabout for tourism? Do you think WTM will be the first major event for your market?
Yes, WTM is the first big event for us. We've had our own small events as well. We've had our own Caribbean showcase, which we had in London in September, but WTM is the biggest event that we've done. It's smaller but it has really good quality. WTM, well, this is a really good-quality event and I think that's important.
Is it more business-to-business?
Very business-to-business in a lot of the entertainment and hospitality we would have done in the past that hasn't taken place. But the focus has really been on meetings and we've had some good support.
So, is it more useful for the people who come around?
Yes. I mean, we always love to entertain people, but those who've come to meetings I think we'll find they've had good value.