Sandals Grenada to temporarily close following Covid outbreak on the island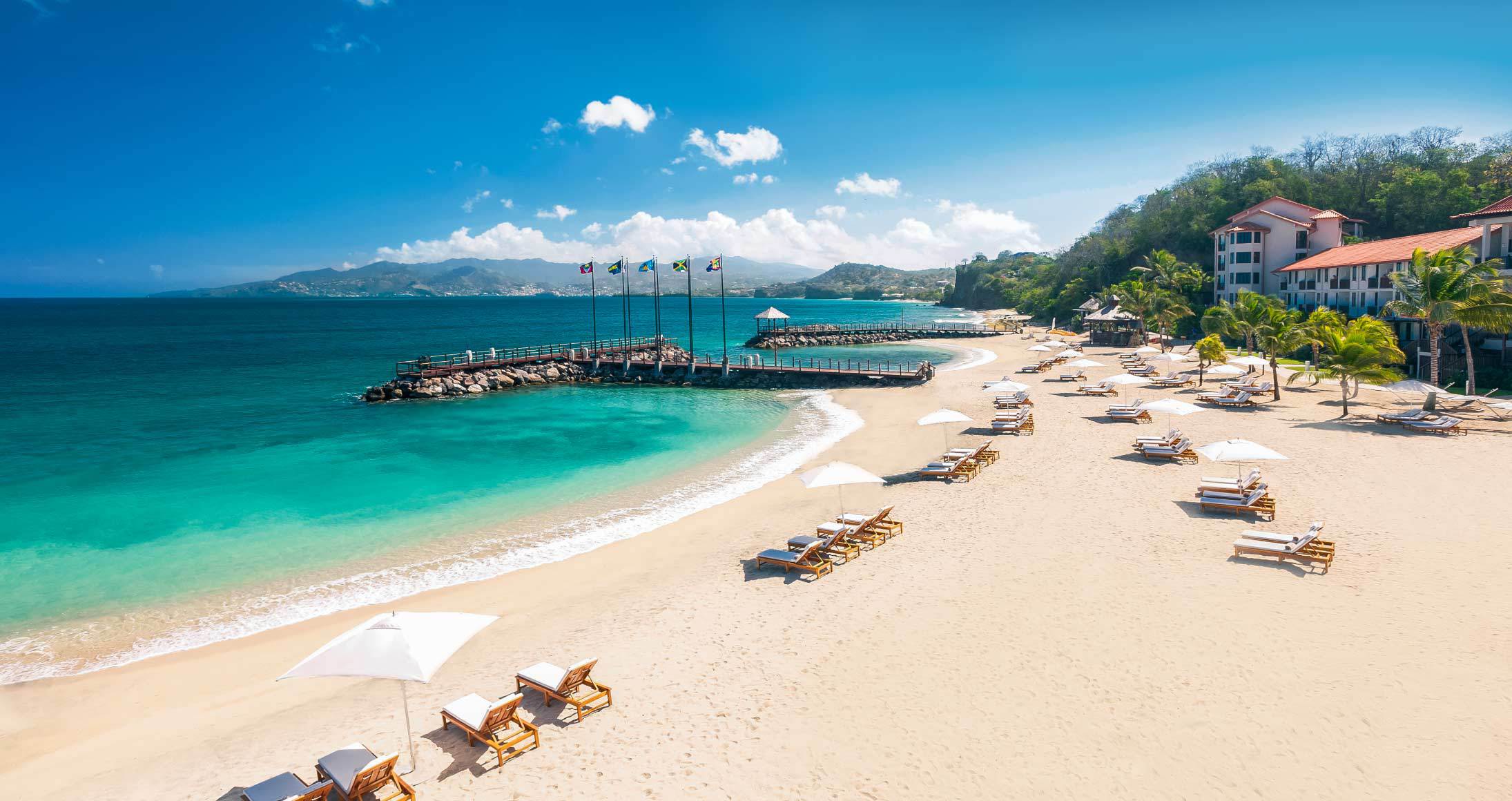 Sandals Grenada will temporarily close until Feb. 3 while the government of Grenada re-evaluates the country's protocols and approach to Covid-19 testing as well as tourist entry requirements.
An outbreak of Covid-19 cases on the island has been connected with the resort. Guests holding bookings during this time will be relocated to other Sandals resorts, with Sandals covering any change fees incurred.
Sandals maintained that its Platinum Protocols of Cleanliness "have proven themselves effective once again at minimizing risk for our guests and team members. Recent cases identified in Grenada were made by a proactive element of our protocols, which requests authorities begin random sample testing as another line of defense against the virus," Sandals said in a statement.
The resort has had three public inspections in the last three months, and each time the resort and its protocols "met or exceeded all Grenada public health guidelines," the statement said.
Sandals also said that initial reports made prior to any contact tracing or evidence reviews that claimed the Covid-19 cluster originated at the resort "are inaccurate. While the source of cases may not be known for some time, evidence points to clear examples of community spread in Grenada." It said that many of the originally cited positive cases linked to the resort were negative upon second testing.
The government said that it would endorse more rigorous monitoring of guidelines and more staff testing and retraining in the protocols.
The Grenada Tourism Authority and the Grenada Hotel and Tourism Association said that they would work with the Ministry of Health to ensure that the Pure Safe Travel Approved Tourism Services, the term for hotels, resorts, attractions and transport that have been inspected and approved by the ministry, comply with the protocols and industry standards.
The Ministry of Health reported that the number of Covid cases stood at 45 as of Dec. 18.
Source: Travel Weekly