CTO Ready to Start Road Show for U.S. Agents, Media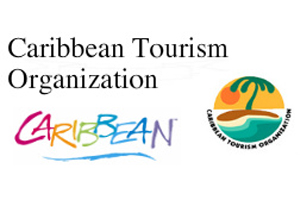 The Caribbean Tourism Organization (CTO) has organized a series of events in three states on the east coast to help raise awareness of the Caribbean to travel agents and the local media.
A CTO team - including Member Countries, some of the major tour operators and hotel representatives - will visit Collingswood, NJ; New Haven, CT; and Boston, MA, from October 18-20 for presentations, trade shows, seminars and face-to-face meetings with top producing travel agents as part of the "Caribbean Goes Road Shows & Seminars."
"The main objectives of these road shows are to raise awareness of the Caribbean as the premier warm weather holiday destination and to keep top producing travel agents and the media up to date with the latest developments and the variety of experiences that the Caribbean offers," said Sylma Brown, who heads the CTO's New York office, in a written release.
"The road shows also provide travel agents with the opportunity to network with Caribbean suppliers in a manner that will help them drive business to the Caribbean," she added.
On the road with the CTO will be Anguilla, Antigua and Barbuda, The Bahamas, the British Virgin Islands, Caribbean Airlines, Celebrity Cruises, Central Holidays, Club Med, Delta Airlines, Dominica, GoGo Vacations, Grenada, Marry Caribbean.com; Martinique, Radisson Grenada Beach Resort, St. Lucia, Travel Impressions, Turks and Caicos Collections, Sandals and Beaches Resorts and Vacation Express. They will meet with an exclusive group of travel agents to let them know what's new in each country and to help develop sales leads. The shows run from 5:30 - 8:30 p.m.
Collingswood will be the first city visited on Tuesday, October 18 at the Collingswood Ballroom. That will be followed by New Haven on Wednesday, October 19 at Lawn Club Fine Catering. The last event will be held in Boston on Thursday, October 20 at Top of the Hub Skywalk & Restaurant.