UNWTO Commission for the Americas Slated for May in Cuba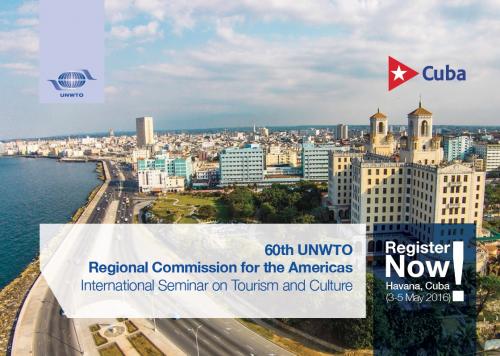 Cuba is all set to host the 60th World Tourism Organization Commission for the Americas in Havana. The Tourism meet, to be held on May 3 and 4 in the Habana Libre hotel, is being organized by UNWTO and the Ministry of Tourism of Cuba.
The meeting will include in its agenda the presentation of a report by the presidency of the Commission.
Other documents of working groups on Tourism and Sustainability, Competitiveness, Statistics and Satellite Accounts will be discussed and also documents related to Ethics and Safety.
WTO activities in preparation for the International Year of Sustainable Tourism for Development, 2017 will include actions for creating, disseminating and raising awareness regarding knowledge, policies, events and promotion of corporate social responsibility and public-private partnerships.
According to WTO, tourism is now one of the fastest growing economic sectors. In recent decades the international tourist arrivals doubled, from 528 million in 1995 to 1.184 billion in 2015.