ITB Berlin 2019: The Caribbean Is in the Mix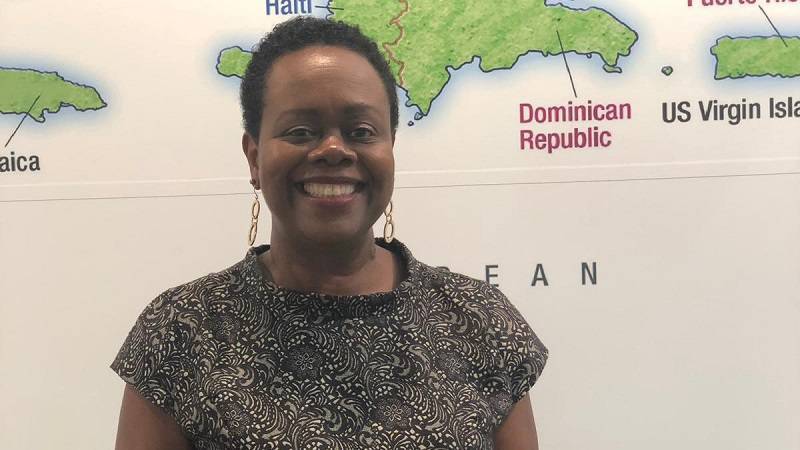 Q & A with Carol Hay, Director of Marketing for CTO (Caribbean Tourism Organization)
By Emilia Padin
Carol Hay is a boldface name within the Caribbean Tourism Organization as she's at the helm of the entity's marketing division. And she's always willing to sit down with Caribbean News Digital to share hew views on the region's travel and tourism industry, as well as on the plans on the road ahead. This time around at ITB Berlin 2019, Mrs. Hay spoke about those topics and underscored the significance of the German market for the CTO's member countries.
What does it mean for CTO to be attending ITB Berlin 2019?
At the Caribbean Tourism Organization (CTO) we represent 25 member countries, 25 countries on the Caribbean Tourism Organization, so being here, at this major international trade show, provides the opportunity to ensure that all our member countries, even though some of them are not physically present here, for visibility in the German market.
It's a great opportunity for us to meet with the media, the travel trade, some of the influencers we may not know and generally ensure that we're aware of the major trends in tourism and major development, but also that we have an arena to share our stories as well.
What's the relevance of the German market for CTO and its associated members?
The German market is very important to us. It's a market that has had great interest in the Caribbean and the fact that we do have a number of charter flights from Germany into the Caribbean means that it's important for us to be visible.
They also have a number of tour operators that work closely with us, so it's important to ensure that we work with tour operators that currently work with us, that we provide a new opportunity to meet new tour operators and travel agents, and ensure that in this whole buying process and destination awareness that the Caribbean is in the mix.
As far as airlift is concerned, are there going to be new air connections added between Germany and the Caribbean in 2019?
It's not possible for me to make any announcement regarding new air connections, but in speaking with our destinations, a number of our destinations are looking at increasing service from Germany and other European markets into the Caribbean.
We're very fortunate that people who want to visit the Caribbean, if there isn't a direct flight, they are committed enough to the Caribbean to go through a number of other gateways. But, of course, we're able to increase the airlift from the German market into the Caribbean, that provides a platform for us to sustain a plan and develop our tourism.
In terms of travel and tourism, what areas are the CTO member countries more focused on?
Certainly, participation at ITB is fueled by our primary goal, which is to increase visitors from our outbound travel markets. There are lots of developments taking place in the Caribbean right now in terms of the hotel sector and in terms of the experiences, but for us, 2019 is being celebrated as the Year of Festivals.
We've done quite a bit of promotion to the Year of Festivals and that's our way of saying to the people who wish to visit the Caribbean that while they are in the Caribbean, there are so many different activities taking place, whether they are the traditional carnivals and festivals, the food and rum festivals, the mango festival, Creole and indigenous music festivals, things that look up at our cultural heritage.
There are so many reasons to celebrate in the Caribbean and we feel that when people, when our visitors, participate in our festivals, they have a better understanding as to the origins of the Caribbean, as to what's important to us as the people, as to what we share, these celebrations, the uniqueness of the Caribbean.
So, we urge people to visit our website (www.onecaribbean.org), have a look at the festivals and events taking place and ensure that when they're visiting the Caribbean they take this opportunity to experience what's unique and authentic about our region.
How much heed does the Caribbean pay to gastronomy as part of its tourism offer?
Gastronomy tourism is relevant because the Caribbean places a lot of emphasis on sustainability, on our farm-to-table programs and on ecotourism. And if you have a region that's focusing on agriculture, you're going to link it to your tourism industry, and it's a great way to showcase some of the most indigenous recipes.
Also, in tourism we talk a lot about storytelling, and storytelling is about the food, the dishes that our grandparents and parents have made.
We ca continue that legacy and if we can introduce some of the flavors to our visitors, that's a way of sustaining our legacy, sharing our heritage and also supporting agriculture, a sector that also has the potential of being what it was once, that is, an income earner for the Caribbean.