ACS Summit Opens in Havana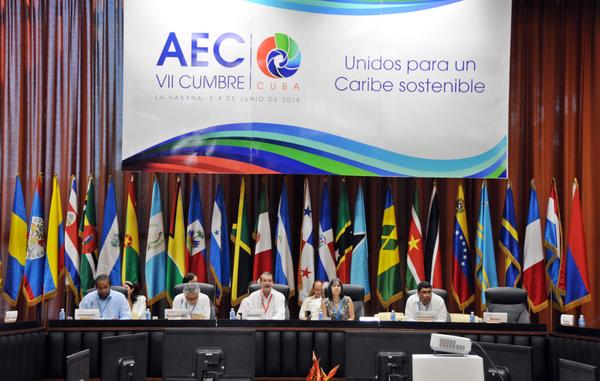 The Seventh Summit of the Association of Caribbean States (ACS) begins this Thursday in Havana with a meeting of high level representatives of the member nations of this entity.
The Summit will have the Havana's Conventions Center as its venue where delegations of the 25 nations of the ACS, and several guest countries will gather.  
During the meeting, participants will discuss issues of paramount importance for the region as tourism, transportation, and trade, and the challenges to achieve sustainable development and peace in the Caribbean and to fight the impact of climate change.
As part of the activities related to the Summit, Abel Centella, head of the science department of the Institute of Meteorology, will deliver a keynote speech on the challenges climate change pose to the countries in the area.
Several heads of State and Government are expected tonight in Havana for the second part of the Summit. Cuba is the pro-tempore President of the ACS till 2017.
The ACS was created on July 24, 1994, in Cartagena de Indias, Colombia, with the goal of promoting consultation, cooperation and joint work of all Caribbean states. It is made up by 25 Member States and 7 Associated States.