CHTA Urges Aruba to Scrap Legislation Limiting All-inclusive Development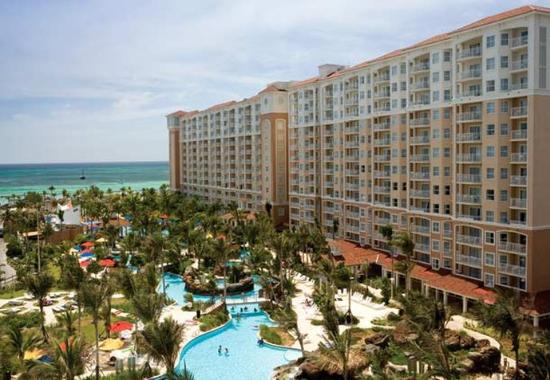 The Caribbean Hotel & Tourism Association (CHTA) is urging Aruba's Prime Minister, The Honorable Michiel Eman, to eliminate proposed legislation that would limit and control the growth of the all-inclusive segment of the Aruban hospitality and tourism industry.
"Evidence suggests that such legislation, if put into effect, will be counterproductive to the health and growth of the Aruba tourism industry, reversing the progress the destination has made in recent years. CHTA strongly advises against the adoption of the legislation as has been proposed," said Frank Comito, CEO and director general of CHTA.
In the letter to the prime minister, CHTA stated: "We urge stakeholders from government, the Aruba Hotel and Tourism Association and other interests to work together to fully assess the AI (all-inclusive) offerings, trends and positive approaches which can be undertaken to address some of the concerns which underpin the reasoning for introducing the proposed legislation."
The letter from CHTA further expressed the organization's disagreement to the proposed legislation, stating that if passed, it would negatively impact employment levels, the cost and availability of air transportation, and government revenues while reversing Aruba's growth and positioning in both the regional and global tourism industry.
CHTA referenced Ernst & Young's 2014 Global Hospitality Insights Report in the letter, citing the changing demographics of market segments which are attracted to AI resorts at all price points. In addition, the report shows that 60 percent of guests purchased excursion packages for organized tours and attractions outside of the AI property.
According to CHTA, traditional EP brands are diversifying offerings to appeal to consumer demand. These brands include Hyatt, Marriott, Wyndham, Fairmont and Four Seasons. CHTA says legislation to prevent the growth of all-inclusives would also likely affect investment decisions for Aruba.
CHTA added that within the Caribbean there are more than 250 AI resorts. The Dominican Republic, Cuba, Cancun and Jamaica have seen the most growth in room inventory, with much of this attributed to the growth of those properties. Correspondingly, these destinations continue to experience the highest growth rate in tourist arrivals, according to CHTA.
CHTA also referenced the position they share with the World Travel and Tourism Council in calling for full and open consultation and coordination with the private sector when developing policies and regulations which impact the tourism industry.