Antamedia Unveils New Guest-Experience Platform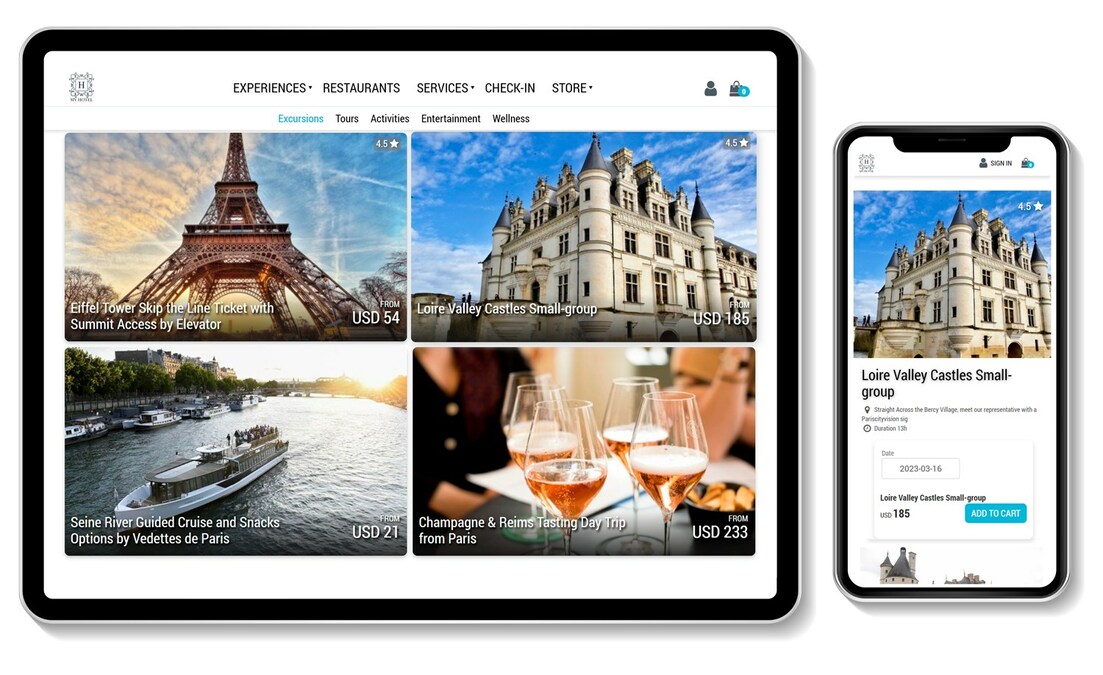 Antamedia has announced the launch of Digital Guide, a guest experience platform for the hospitality industry. With its innovative features and seamless integration with Wi-Fi services, Digital Guide provides hotels, resorts, restaurants, and businesses with a comprehensive solution to enhance guest satisfaction, streamline operations, and boost revenue.
Digital Guide is a web app that can be utilized across various sectors, including hotels, resorts, city guides, airports, and business product showcases. The platform empowers guests to book activities and restaurants, request amenities and housekeeping services, inform about products and even make merchandise purchases through the integrated online store.
The integration of Digital Guide with Wi-Fi services offers numerous benefits for both guests and businesses. Guests can conveniently browse nearby attractions, explore local points of interest, and book experiences and restaurants. The platform provides comprehensive information on menus, prices, operating hours, and map-based directions, enabling guests to make informed choices and save valuable time.
For hoteliers and businesses, Digital Guide streamlines operations and reduces front desk load. Guests can remotely check-in before arrival, saving time and minimizing queues at the front desk. The platform also automates communication with guests for room services, amenity requests, housekeeping, and transportation options, enhancing efficiency and guest satisfaction. Moreover, the integrated online store allows businesses to sell merchandise and products 24/7, generating additional revenue and creating a seamless shopping experience for guests.
"With Digital Guide, we are introducing tools to improve the guests experience while helping business owners increase revenue, guest satisfaction and review ratings," said Vladan Antanasijević, Antamedia CEO. "Digital Guide engage guests before, during and after their stay, bringing benefits to both guests and owners."
Digital Guide's cloud-based system enables businesses to create beautiful and personalized digital guides effortlessly. With easy-to-use templates and customization options, businesses can tailor the platform to reflect their brand's personality and showcase their unique offerings. Additionally, Digital Guide enables businesses to track guest purchases and preferences, offering a more personalized experience that exceeds guest expectations.
To experience the power of Digital Guide and its seamless integration with Wi-Fi services, businesses are invited to contact the Antamedia team to get started. Whether you are a hotel, resort, restaurant, or a business looking to elevate guest experiences, Digital Guide offers the ultimate solution to transform and exceed guest expectations.