U.S. Tourists Turn to the Caribbean as Europe Remains Off Limits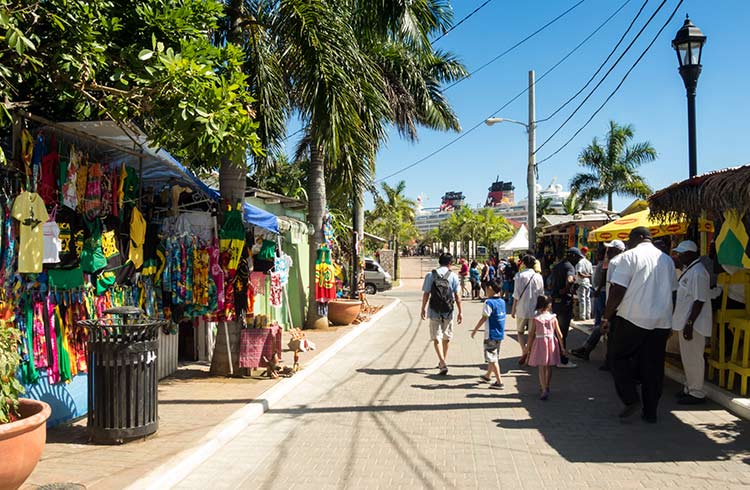 (CNN) - North American travelers may not be able to head to the Mediterranean, Greek Isles or other iconic European destinations this summer for that idyllic beach vacation, but a dreamy seaside escape isn't out of reach.
Some Caribbean islands, world-renowned for their miles of unspoiled beaches and crystal-blue waters, are cautiously and carefully reopening their borders to international visitors.
The Caribbean is an idyllic tropical paradise, and an easy distance from the East Coast of the United States. The region usually offers fantastic value during the summer low season, which coincides with the beginning of hurricane season.
Assuming one is willing to accept the complications and risks associated with traveling during Covid-19 (and this is still a pandemic), as well as the weather, these reopenings offer something of a holiday lifeline for the lockdown-weary souls.
First, according to Carmen Teresa Targa, a co-owner of the San Juan, Puerto Rico travel advisory firm Condado Travel, these storms don't usually kick up until the end of August and tend to peak in September.
Second, cases of coronavirus in the Caribbean have been relatively low.
According to the Caribbean Public Health Agency (CARPHA), as of June 15, the islands had 39,102 confirmed cases of the virus and 1,021 deaths -- compared with the 7.8 million confirmed cases globally. For perspective,the Caribbean is comprised of 33 islands, areas or territories and has a population of 44 million people.
Finally, the Caribbean's familiarity with relief efforts following various devastating disasters has resulted in a hard-won fluency in the language of recovery, creating a scenario that allows for opening its borders sooner rather than later.
Frank Comito, the CEO and director general of the Caribbean Hotel and Tourism Association, says, "Given our experience at surmounting Zika and devastating storms, we know how to rebound quickly, and it's no different with Covid-19," he says.
Comito adds that his association has been aware of Covid-19 since January and had a webinar with the region's hotels about the virus in early February that discussed health protocols.
Exactly how open the Caribbean is to international travelers depends on where you want to go. Overall, Comito says that 69% of the region's 2,000 hotels are expected to be open, either partially or fully, by the end of July.