Jean Holder Makes Heartfelt Plea to Keep LIAT Going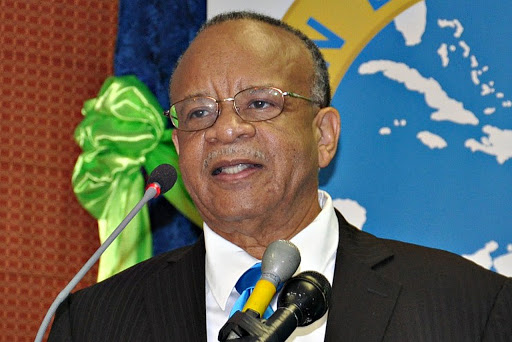 Outgoing chairman of LIAT Jean Holder is urging shareholder governments of the cash-strapped airline not to allow the carrier, which is critical to regional travel, to close its doors.
According to a news report posted on The Antigua & Barbuda Daily Observer, Mr. Holder made the plea for the sake of the people of the Caribbean, as he expressed his love for the airline during his retirement function at Illaro Court on Monday evening.
He pointed out that several airlines which were around when he joined LIAT 16 years ago had since gone out of business. And he prayed that LIAT, which he said had made a phenomenal contribution to the socio-economic life of the region, would remain in operation, because "it means so much to our present and future development".
The distinguished Barbadian who has written several books on the history of LIAT said he was happy that former Barbados Prime Minister Owen Arthur, whom he described as a significant figure in the region, was taking over the mantle as Chairman.
"LIAT was a pleasure to work for. I want to thank the staff of LIAT for their contribution over the years and I pray that LIAT will be kept going, whatever the challenges," Dr Holder said.
He said his time spent at the airline was the culmination of 60 years in the public service during which he worked in the diplomatic corps and the tourism industry.
The Prime Minister, whose government is LIAT's largest shareholder, thanked Holder for the significant role he played in ensuring that the airline remained in the air even when it faced financial hardships.
Meanwhile, the incoming LIAT Chairman indicated that his predecessor had left him with a five-year development plan for the airline which he would be presenting to the shareholder governments soon.
The Prime Minister of Antigua and Barbuda Gaston Browne said Holder held the airline under difficult circumstances and was owed a debt of gratitude for keeping Caribbean people connected.
He said while many were aware that effective integration was not possible without connectivity, Holder headed LIAT during years of tension and when the survivability of the airline was put to the test.
However, Browne stressed that Holder's contribution was not limited to LIAT, noting that he had played a major role in the development of Barbados and the region, serving as the Secretary General of the Caribbean Tourism Organization (CTO) of which he was a founding member.