Las Vegas: A City that Always Has Something New to Offer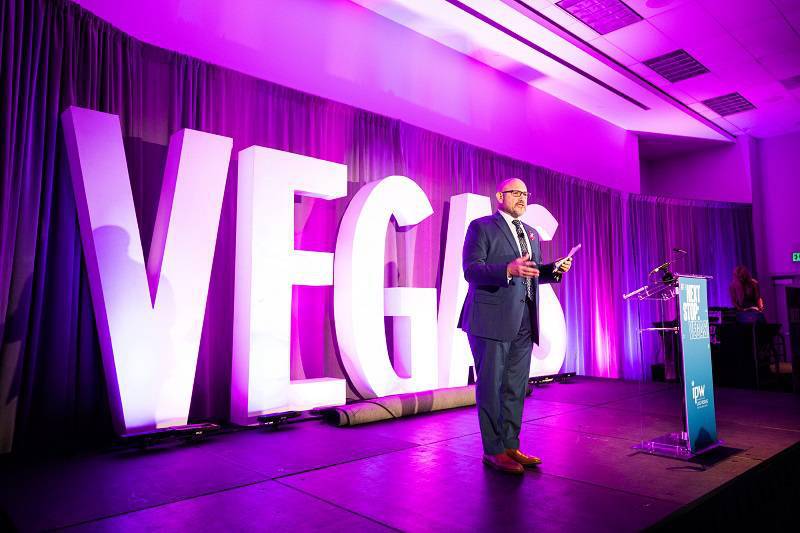 One-on-one with Fernando Hurtado, Senior Director of Global Sales with the Las Vegas Convention and Visitors Authority (LVCVA).
By José Carlos de Santiago
Known as the entertainment capital of the world and the city of second chances, Las Vegas puts its smart money on standing up for its attractions, which go far beyond the casinos and shows that have made it famous. 
Outstanding for its diversity, constant renewal and multiplicity of offers, the city is preparing to show off its charms in the 2020 edition of the International Pow Wow (IPW), one of the most prestigious travel tradeshows in the United States.
Hosting the event for the fifth time in the last four decades, the city will have another opportunity to promote itself as an important travel destination in that country and the world, before thousands of businesspeople and journalists.
In conversation with Excelencias, the Director of Global Sales of the Las Vegas Visitors and Conventions Office (LVCVA), Fernando Hurtado, said that it will be an incredible moment, for which several projects are being prepared.
"As we speak, we have 150,000 rooms in more than a hundred hotels and we are expanding the convention center, where the IPW will take place. As part of the remodeling works, two new facilities north of the main street, that will allow to have 7,000 more rooms and will bring the total number of guestrooms to 160,000, will be built" he said.
In addition, he said that on a daily basis, the occupancy rate in the city is in the neighborhood of 89 percent, which is a very high score.
According to Hurtado, Las Vegas welcomed 42.3 million visitors in 2018, of which more than six million were foreigners and, of these, around 1.5 million were Latinos.
Only from Mexico, 1.2 million people arrived. These numbers are difficult to pinpoint because many foreigners come from other North American territories and are counted here as domestic tourists, he said.
"In general, one of our main markets is Canada, from where 1.4 million citizens travel. From Europe, we receive about one million visitors," he added.
"Our goal is to maintain these figures and maybe get to receive seven million visitors from other countries. Hosting IPW encourages the city to be known and be put on the map again. It is very important that more than 6,000 buyers and delegates come here," he said.
"We are about to finish a stadium of 65,000 seats that will be inaugurated in August 2020, that is, 14 months from now. Also, as part of the remodeling of the convention center, an infrastructure company named The Boring Company, founded by Elon Musk, will build underground tunnels that will connect the different areas," he explained.
At present, the LVCVA has 15 offices around the world, especially in countries there are direct flights or connecting airlift with. In Latin America, besides Mexico, a very important market is Brazil, from where 200,000 people arrive each year. "We had direct seasonal flights from Sao Paulo and we hope to have them again by the end of this year," said Hurtado.
Although he points out that the recent measures approved by President Donald Trump affect the flow of Mexicans, he considers that the impact is still not very noticeable and assures that Latinos are pleased by the attention received in this city, where they can speak in Spanish and can feel like home.
On the other hand, Hurtado said that Las Vegas has changed a lot in recent years and that it is not only known for its casinos, but for other entertainment offerings, such as concerts and festivals, for its haute cuisine and the presence of renowned chefs from all over the world.
"Two decades ago, visitors had few gastronomic offers and immediately returned to play on the slot machines. Not anymore. There are people who come specifically to see their favorite chefs. Recently, a congress of master chefs took place here and it was incredible," he said.
He also said that, on average, tourists stay for 3.4 days and spend about $1,600 per visit for foreigners and $800 for Americans.
He also said that the city has beefed up security after the October 2017 shooting, but, at the same time, it tries to make visitors feel comfortable and unalarmed.
"We've had several music festivals after that, the latest of them just three weeks ago, he said. "We want people to come to Las Vegas. Of course, there are several people who were here years ago, but the city is constantly changing and there is always something new, he concluded.