The Excelencias Group, CND Named Media Partners of Termatalia 2016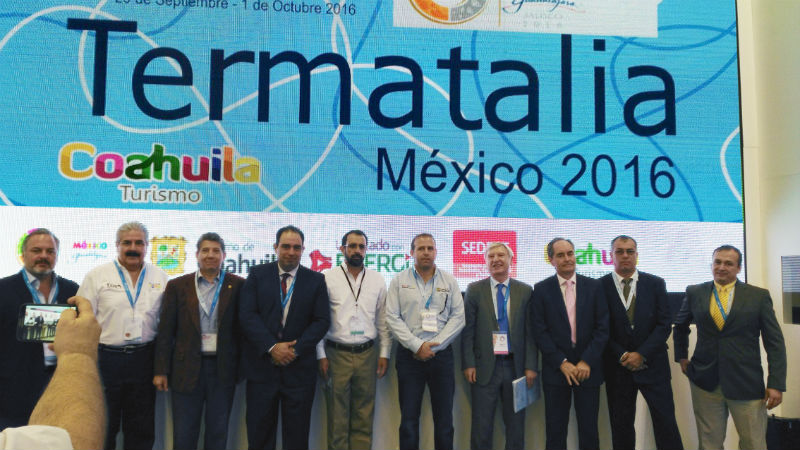 The Excelencias Group and its leading digital newspaper, Caribbean News Digital, have been handpicked as media partners of the upcoming 16th International Fair on Thermal Tourism, Health & Welfare (Termatalia 2016), staled for Sept. 29-Oct. 1 this year in Coahuila, Mexico.
The Excelencias Group's President and Editor-in-Chief, Mr. Jose Carlos de Santiago, will be attending this fair, which will gather professionals of the sector from more than 20 countries.
Caribbean News Digital, the Spain-based company's leading digital newspaper on travel and tourism –it reaches out to over 377,000 subscribed readers from around the world and is published in five different languages, plus special issued on Cuba and Panama- will provide extensive coverage of each and every activity programmed within the event.
Positioned as the main international fair of health tourism, this event will promote the exchange of experiences in the business, institutional and social fields, in order to boost the strategic market of thermal and wellness tourism. At the same time, scientific and commercial links between Europe and the Americas will be built.
The 10th International Meeting on Water and Thermalism –one of the collateral events to be held within the framework of Termatalia- will once again bring together speakers and experts from around the globe
Some of the professional activities scheduled for this year's event will include workshops with tour operators, lectures, business rounds between suppliers and distributors, water tasting sessions and a familiarization trip.
Termatalia continues to promote water culture with the aim of increasing the number of consumers worldwide. With that view in mind, the event will feature a recreation of a thermal center, a water bar, wellness areas, health areas and thermal routes.