Nicaragua Joins Network of Termatalia International Delegations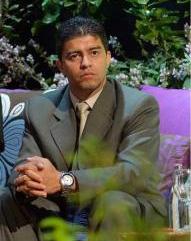 Termatalia keeps increasing its network of international delegations related and linked to the advance of health tourism and welfare. This time around, Nicaragua has jumped on the bandwagon with a delegation of its own, headed by Alexander Muñoz Alzate.
With this new addition, the international fair now boasts a network of 26 delegations in 31 countries around the globe.
Alexander Muñoz Alzate is a business administrator at the National University of Colombia and is currently pursuing a master's degree in Industrial Engineering at the Costa Rica Technological Institute.
He is the Programs Chief at the Agency for the Development of Northern Costa Rica, an agency tasked with strengthening business competitiveness in such sectors as tourism, technology, and industry.
For over four years, he has been a coordinator for a project funded by the BID FOMIN Project, aimed at strengthening the tourism sector in the northern zone by betting on sustainability as a factor in competitiveness through carbon neutrality. He's also worked in the proposal of a Master Plan for the Development of Health Tourism and Welfare based on the region's hot springs.
He's also acted as Costa Rican rapporteur in activities related to welfare and health tourism in his country and overseas.
This new addition to Termatalia's international network, this time around with Nicaragua, responds to the interest of the international fair's organizing committee to expand its strategic network of contacts and generate new opportunities in countries that are making a clear commitment to the future for health tourism and wellness.