Termatalia: Water-Related Wellness
02 September 2016 11:18pm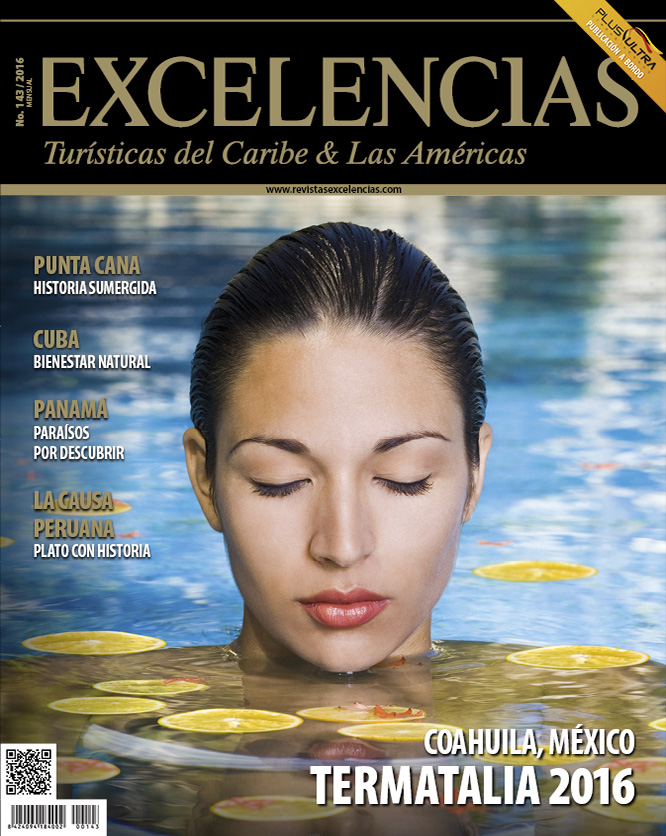 Are you aware of the latest trends in the SPA, hydrotherapy and wellness travel industry? Do you know that your dinner can be paired with different types of… water? Do you know what kind of food improves your skin health? The latest issue of Excelencias Turísticas del Caribe y Las Américas magazine has these answers and more.
When the International Thermal Tourism, Health and Wellness Show, Termatalia 2016, granted the Grupo Excelencias the official media partner category for its event, the Excelencias Turísticas magazine immediately decided to become standard-bearer of the latest trends in the thermal water sector, its main destinations, as well as those topics related to wellness tourism, which are so in fashion these days.
That's why we launch the 143rd issue of our magazine in September, including Q&As with health and esthetics specialists, reports on the Spa industry and a review on Mexican Coahuila state, the venue of Termatalia 2016 and home of the amazing Termas de San Joaquín.
Wendy Sanchez, director of Tourism and Health at the Dominican Republic's Tourism Ministry, sent her comments and specialist Rossana Tabares, esthetician with years of experience in the wellness realm, shared pieces of advice.
We approached the water pairing world and the range of food that favor healthy skin. Moreover, we have included articles on mud therapy and thalassotherapy, ancient and excellent techniques that help achieve the balance we pursue in the 21st century.
Accompany us in this new issue of Excelencias Turísticas del Caribe y Las Américas and share its contents. Download the magazine's 143rd issue on www.revistasexcelencias.com or subscribe to get the printed version. Follow the latest news on the travel industry by subscribing to the newsletter of www.caribbeannewsdigital.com and contact us with your opinions to editor@excelencias.co.cu.