Tropical Storm Elsa Barrels Down to Cuba, Florida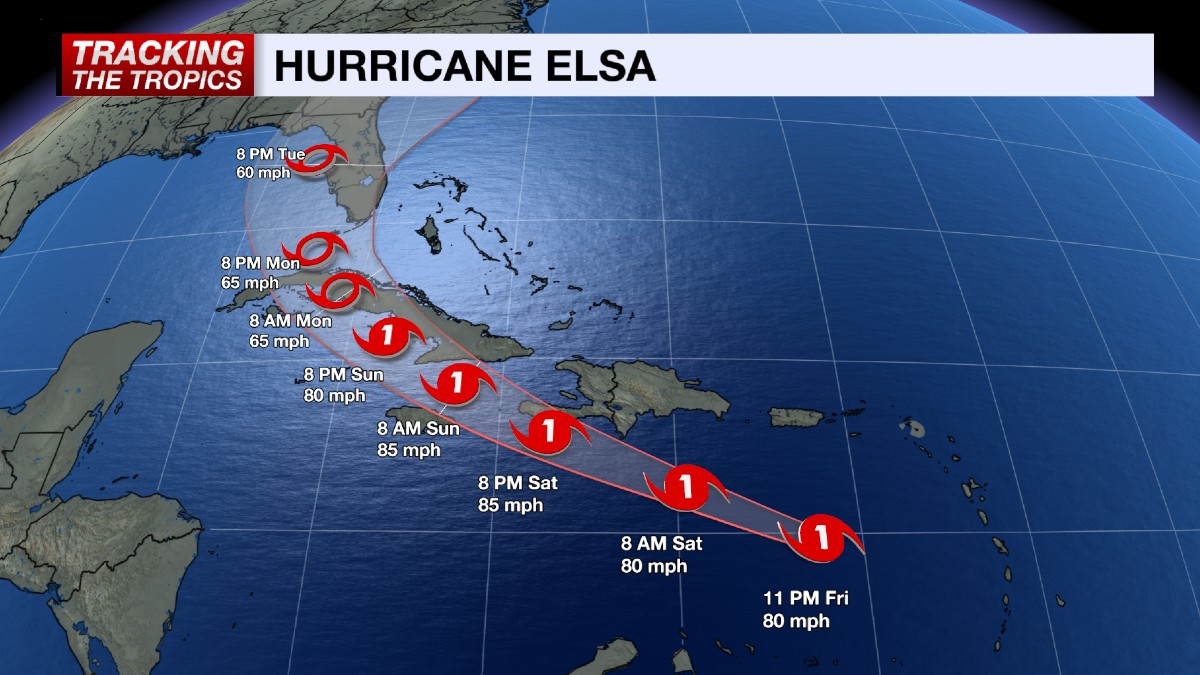 Hurricane Elsa is quickly headed toward Hispaniola, then Jamaica and Cuba later this weekend before a potential track toward Florida and the Southeast U.S.
Elsa's center is about 100 miles south of the Dominican Republic and quickly moving through Caribbean at around 30 mph.
This quick forward speed appears to be producing shearing winds, which has weakened the hurricane a bit since Friday, after it had previously rapidly intensified.
Outer rainbands are affecting parts of Puerto Rico and Hispaniola, and tropical storm-force winds are nearing the southern coast of the Dominican Republic.
#HurricaneElsa crossing #Barbados as a Category 1 Storm. Fortunately, only trees down in my parents' neighborhood, but some areas saw much worse. pic.twitter.com/51vkbnZa6w

— Tiffany Griffith (@NewsFromTiffany) July 2, 2021
Hurricane warnings are in effect for southern Haiti from Port-au-Prince south and the Dominican Republic from Punta Palenque westward where hurricane conditions are expected later Saturday.
A hurricane warning is also in effect in Jamaica, meaning hurricane conditions are expected by Sunday for the island.
A hurricane watch is in effect for portions of eastern and southern Cuba, meaning hurricane conditions are possible on Sunday.
Source: The Weather Channel