Jamaica Health Ministry Targets Medical Tourism Sector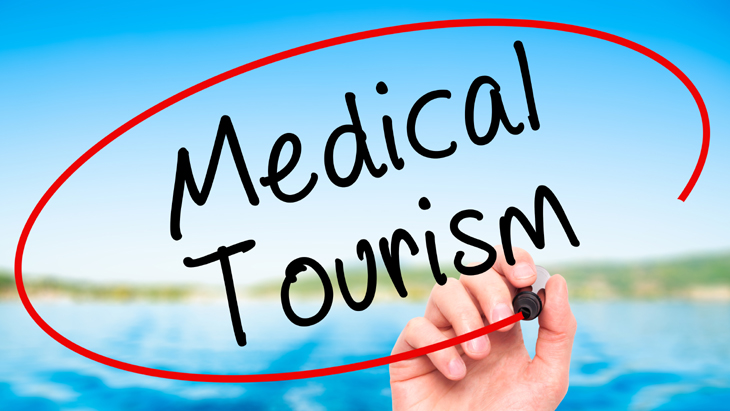 Jamaica's ministry of health is aiming to attract over 100,000 medical tourists to the island nation within the next ten years.

Director of policy planning and development in the ministry, Howard Lynch, said the sector has the potential to provide tremendous economic benefits to the country.

"At a growth rate of 20 percent in ten years, it is estimated that Jamaica's share in the global market will amount to 0.3 percent and would generate over US$600 million," he said.

Lynch was speaking on behalf of permanent secretary in the ministry, Elaine Foster Allen, at the Jamaica Chamber of Commerce (JCC) Customs Tariff and Port Users Committee's 15th annual customs seminar on September 29 in New Kingston.

He noted that medical tourism has potential for higher earnings than traditional tourism, with estimated daily revenue generation of US$1,300 per medical tourist.

This is comparatively higher when compared with US$113 per person nightly by stopover visitors.

"Based on these estimates, medical tourism will produce ten times more than the mainstream tourist market," he said, noting that the funds generated from medical tourism could be used to offset expenses in the public healthcare system.

Medical tourism is the travel of people to a place other than where they normally reside for the purpose of obtaining medical treatment.

It is becoming a popular option in the international tourist market as it offers cost savings, immediate medical care, high standards, post procedural care, while providing the opportunity to explore new destinations and culture.

Lynch said that Jamaica, based on its geographical location, is well positioned to take advantage of the industry.

Citing the opening of a private medical facility in Montego Bay last year by the Hospiten Group, he encouraged more investment in the sector.

"Private healthcare is critical in our society and particularly in our urban centres and resort corridors. Satisfying the total health needs requires an ongoing partnership between the government and the private healthcare providers. The Ministry urges other investors to come on board to explore other areas across the island where we can build similar facilities," he said.

The Hospiten Group is an international network of private hospitals, which provide high-level healthcare services. The group has 16 hospital centres located in major cities and tourist centres in Spain, the Dominican Republic, Mexico and Jamaica.

The JCC Customs Tariff and Port Users Committee's annual Customs seminar provides a forum for stakeholders to discuss issues affecting the sector.

This year, the forum was held under the theme: 'Encouraging Health Tourism' and focussed on the potential economic impact of medical tourism on the country. It also featured presentations from the Jamaica Customs Agency (JCA).