Latest Caribbean Health and Wellness Offerings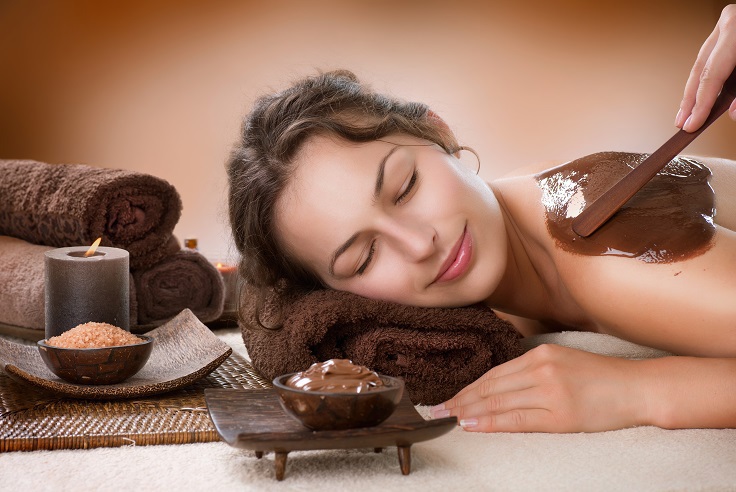 Guests at Hyatt Regency Trinidad's chic Spa Esencia are now benefiting from spa products that use natural, food-based ingredients to boost the health and wellness of their skin.
The following earth-to-spa treatments are available now to all hotel guests:
Cocoa Bean Body Wrap (50 minutes) - $106
This organic body wrap experience begins with a full body exfoliation to ensure smooth skin. By maximizing the absorption of all the incredible properties in locally sourced and roasted cocoa beans, this rich, warm wrap acts as a natural antioxidant. Infused with nourishing oils and spices, it is invigorating, stress relieving and pain-free.
Papaya Body Polish (60 mins) – $108
This full body treatment combines the exfoliation of a lemon body scrub with papaya enzymes and the nourishment of a cream. Due to the presence of Papain, papaya is a gentle and natural exfoliant that eradicates dead skin cells without further causing irritation and sensitivity. It restores, revitalizes and rejuvenates.
The Royal Coconut Milk and Honey Ritual (80 mins) $139
This replenishing coconut milk and honey ritual allows guests to indulge all of their senses and simultaneously pamper their skin. Made of organic cane sugar, honey, coconut milk and exotic drift nut oils that are combined to exfoliate, hydrate, and renew the skin's moisture balance, it leaves guests with a resplendent glow.
Curtain Bluff Resort Introduces Wellness Concierge Team
Curtain Bluff in Antigua recently introduced a "Wellness Concierge Team" and a range of wellness retreats.
Prior to arrival, guests submit a form outlining their wellness objectives and preferences. After breakfast on his/her first day at the resort, the guest meets with the concierge to map out a customized wellness program based around Curtain Bluff's spa and activity options.
The program is distributed to the property's team members, including the watersport guides, the spa coordinator, the tennis instructors and strength training specialists. Guests pursue the program at their own pace – and there is no extra charge for working with the wellness team.
Activity options include power walks, tennis games and/or instruction, personal training, Pilates, yoga, aqua aerobics, lap swimming/snorkeling, kayaking, basketball, squash, Zumba/dance classes and a full range of spa treatments. All activities are included in the price except personal training and spa treatments.
Girls Just Wanna Have Spa Package
This four-day package includes round-trip town car airport transfers; ocean view accommodations; a group yoga or Zumba session on the beachfront yoga deck; group fitness training session with a Curtain Bluff fitness instructor; and evening beach cocktails under the stars.
Rates for the four-day package start at $1,650 per person, including all meals, drinks and most activities. It is valid through August 16.
Jade Mountain to Celebrate Chocolate Heritage Month This August
This August, the luxurious Jade Mountain Resort joins the island of St. Lucia in celebrating Chocolate Heritage Month.
All month, the immersive cocoa experience at Jade Mountain introduces chocolate lovers and the casual cocoa nibbler to the history of the bean, including its origins as an Aztec beverage, its influence in European exploration, and its contemporary production. 
The unique layout of Jade Mountain provides an all-access, bean-to-bar experience. The adventure begins with "Chocolate Alchemy at Jade Mountain," an array of delights, including a chocolate welcome amenity and cocktail; the "Chocolate Lovers Breakfast in Bed" celebration; a chocolate-infused, one-hour spa treatment per person; a learning excursion through the resort's 2000-tree Emerald Cacao Estate farm while learning about cocoa cultivation and harvest; and a "Chocolate Sensory" tasting followed by an interactive class in Jade Mountain's chocolate laboratory to learn basic techniques of making and tempering chocolate.
If clients can't make it to the August festival, guests of Jade Mountain can still choose from a variety of year-round chocolate-infused activities, including culinary adventures, truffle making classes and estate visits.