Medical Tourism Association Forges Roadmap to Caribbean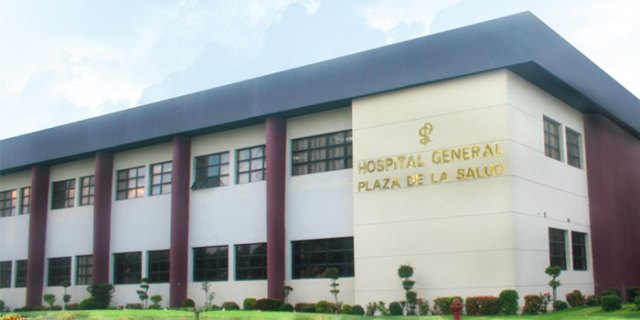 Looking to show the world that the Dominican Republic is more than a beach paradise in the Caribbean, Hospital General de la Plaza de la Salud has achieved International Patient Services Certification (IPSC) – the first healthcare provider in the nation to do so - the Medical Tourism Association.
"Medical tourism is not a simple task and not always about providing an affordable treatment," said Dr. Alejandro Cambiaso, chief of International and Preventive Services at Hospital General de la Plaza de la Salud. "Many factors can influence the patient experience, but our main focus must always concern quality, safety and outcomes."
Dr. Cambiaso, who, along with Dr. Lidia Acosta, coordinated IPSC with the Medical Tourism Association, said following training and education, Hospital General de la Plaza de la Salud was evaluated and audited in the areas of corporate transparency, operational infrastructure, quality and safety of health services, risk management and international patient services including post-surgical education and communication, cultural sensitivity, and accommodation and coordination of continuity of care.
Dr. Julio Amado Castanos Guzman, President of the Board of the Hospital General de la Plaza de la Salud, said the MTA review, as well as the rigorous education and training effort put forth by hospital staff, not only acknowledges a commitment to the highest of standards, but provides all stakeholders with roadmap to forge the Dominican Republic as a destination of choice for health and wellness travel.
Renee-Marie Stephano, President of the Medical Tourism Association, said IPSC represents another vote of confidence for Hospital General de la Plaza de la Salud from the international healthcare community.
"When patients contemplate treatment abroad, hospital accreditation is of primary concern and, often times, a starting point for choosing a destination," said Stephano. "Confidence in services based on validated continuous education, quality and proven outcomes will attract more international patients to Hospital General, serve as a model for local healthcare providers to follow and strengthen economic initiatives designed to promote medical tourism to the Dominican Republic."
Stephano said the training and certification programs offered through the Medical Tourism Association in collaboration with Universidad Iberoamericana (UNIBE) and the nonprofit Dominican Health Tourism Association will be complemented by release of the "Dominican Republic Health & Tourism Destination Guide," a reference publication featuring the top hospitals, hotels, airports recovery and wellness centers, financial institutions and investment opportunities on an island that boasts the largest economy in both the Caribbean and Central America.
The top players in the Dominican Republic health and travel industry - the Dominican Health Tourism Association, CEDIMAT, Hospital General de la Plaza de la Salud, Grupo Rescue, Hospital Metropolitano de Santiago, and the Centers for Global Health and International Medicine – will share their experience in the MTA training and certification program and related strategies to attract international patients as platinum sponsors at the 8th World Medical Tourism & Global Healthcare Congress, Sept. 27-30, 2015, in Orlando, Fla.
Source: Travel Daily News