Preps Under Way for EUROAL Travel Market 2016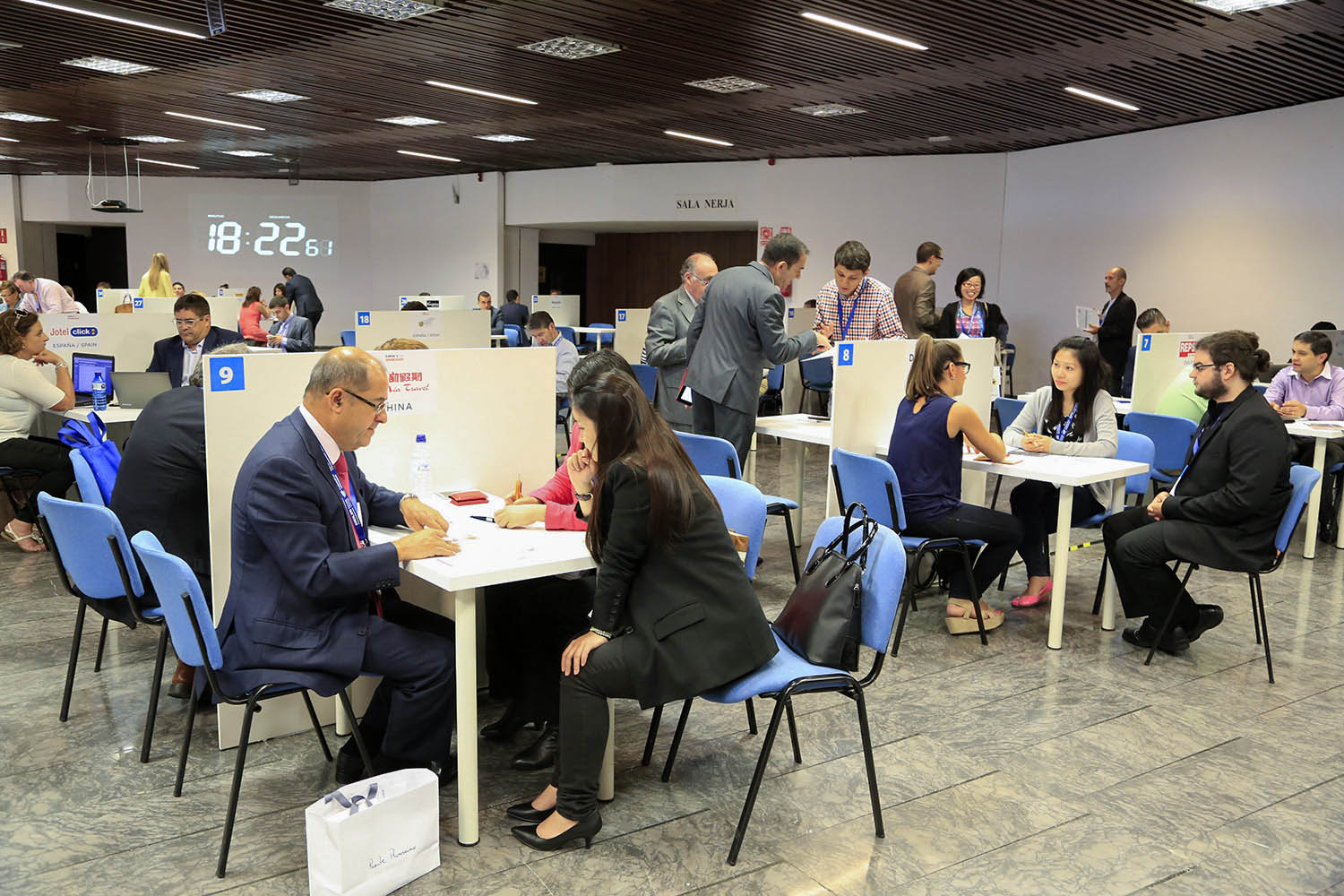 The Spanish Mediterranean coast will welcome, from 2nd to 4th of June, institutional and business tourism delegations of 28 countries from Asia, Europe, Latin America and the Caribbean.

The 11th EUROAL Travel Market 2016 will assemble in the Palacio de Congresos de Torremolinos - Costa del Sol, Spain, 150 exhibitors and co-exhibitors, destinations and tourism services companies, incoming agencies and tour operators, in one of the main business meetings in the annual calendar.

Combining a three-fold program, promotional fair, international business meetings and professional discussion forums on the evolving aspects of tourism. EUROAL 2016 will take the beat on tourism reality, destinations' competitiveness, anticipating forecasts for travel demand in 2017.

EUROAL Travel Market will give both professionals and public, the opportunity to get acquainted with a full variety of destinations. From countries and cities present in the international tourism markets due to their monuments, history, culture and heritage values, to the nature and ethnical assets of the Arab world, sun and beach, or even those developing new products

Besides new entries in travel catalogs, the event will introduce the new route over the South Pole from Chile, until now restricted exclusively to scientific missions, and the "Transandine crossing", a trek between lakes through the Argentinian and Chilean Andes, among others.

Nepal will feature among new countries and destinations present in Torremolinos, a country working to recover its tourism beat after the 2015 earthquake. Others also featured will be the Republic of Macedonia (southeast Europe) Vietnam, Uruguayan department of Maldonado (Punta del Este), returning to EUROAL after 2013, the city of Puebla (Mexico) which will be distinguished as "Cultural Destination in Latin America", and the joint promotions of Poland, Hungary and Czech Republic, under the common theme "In the heart of Europe".

India, Argentina, Chili, Cameroon, Mali, Cuba, Dominican Republic, the city of Mayaguez (Puerto Rico), Ecuador, Paraguay, France, Portugal, Belgium, Holland, Brazil, Colombia, Algeria, Russia, United Kingdom and Spain as host country, will also participate with institutional and business delegations, in the exhibition aspects, as in the business workshops with tour operators and travel agents in EUROAL 2016.

An agreement with the European Association of Tour Operators (ETOA) places EUROAL 2016 level to FITUR (only Spanish events where it is present) as regards to the promotion levels in this professional business segments.
Some twenty mice operators (meetings, incentive, congresses and exhibitions) will join for the first time the international travel tour operators registered to the workshop.

This travel market includes this year two new sections. A space dedicated to technology and innovation companies in global hotel reservations, and a cluster of companies specialized in the redesign and refurbishing of hotel buildings.
On its part, IBERIA will present to the international tour operators attending the event, the scope of the routes served by the airline, with a total of 90 destinations, as well as the new airplane configurations and services available on board.