Q & A with John de Denghy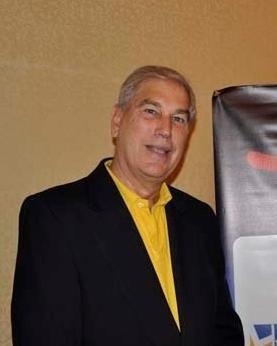 For over twenty years, Jonh Degni was a member of the IHG Group and, three months ago, he left that giant hotel company to work in a new corporation with special characteristics, different from the work he had carried out in IHG for Latin America. Caribbean News Digital talked to Mr. Degni about this and other matters within the framework of the recently-finished IPW 2016, held in New Orleans, Louisiana.
What's the company's name?
The name is Hotel Connections. It's been in the market for 20 years and is one of the three largest agencies in the United States and the world, I dare say. The owner, Ken Shanley, conceived a company, an agency to help airlines accommodate their crews, a concept that was launched 20 years ago and we're working with it.
What's your position in Hotel Connections?
I'm the vice president of International Development and Hotel Relations. Mr. Shanley invited me to work for him after having spent 20 years in IHG, due to my experience in terms of airlines and the hotel business, so I can help him get several airlines to work with us, since we're the agency that makes hotel arrangements for crews around the world, not only in the States.  
How many airlines work with the group since it was founded?
We presently operate with some 35 airlines. The list comprises Aeroméxico, Aerolíneas Argentina, British Airways, Spirit Airlines, Frontiers, Singapore Airlines, among others. We have offices in Singapore, London, Mexico, our network covers, and we're going to open Bogota and Brazil for New Year holidays.
What's the specific role played by your company in terms of flights?
This company provides all of the technology airlines presently require. The airlines, pilots and crews want to have cutting-edge technology within easy reach. We currently have an alliance with Saber, we're its exclusive supplier and we have all of the tools to give crews, pilots and copilots the information they need when arriving in or leaving their destinations, so we tell them where to go, hotel, bus hours, their hotel room, their next departure hour, and the destination of the airplane that is arriving in or leaving.
Moreover, we're going to have a customer attention department, so when a flight is canceled we can provide last-minute service and, in less than 10 minutes, we can deal with delayed or cancelled flights, and accommodate those airlines' passengers in hotels.
Last but not least, we also have a vacation plan for pilots and crews when they go on vacation. We have the best fares and nearly manage 10 million bookings for crews on a yearly basis. We offer inexpensive fares for the families of crew members, pilots and copilots to buy them in our system when going on vacation.
Are you in charge of the connections?
I'm in charge of market development, seeking airlines to offer our technology system, support and experience.
I haven't heard a word on any project related to the opening of offices in Spain, since that's a country with excellent airlift.
We have offices in London and our regional offices there provide services for Europe and the Middle East. We have three people in Europe, specifically in London, but who knows whether we'll open offices in Spain or not.