FITUR Flexes its Muscles as one of the World's Top Tourism Fairs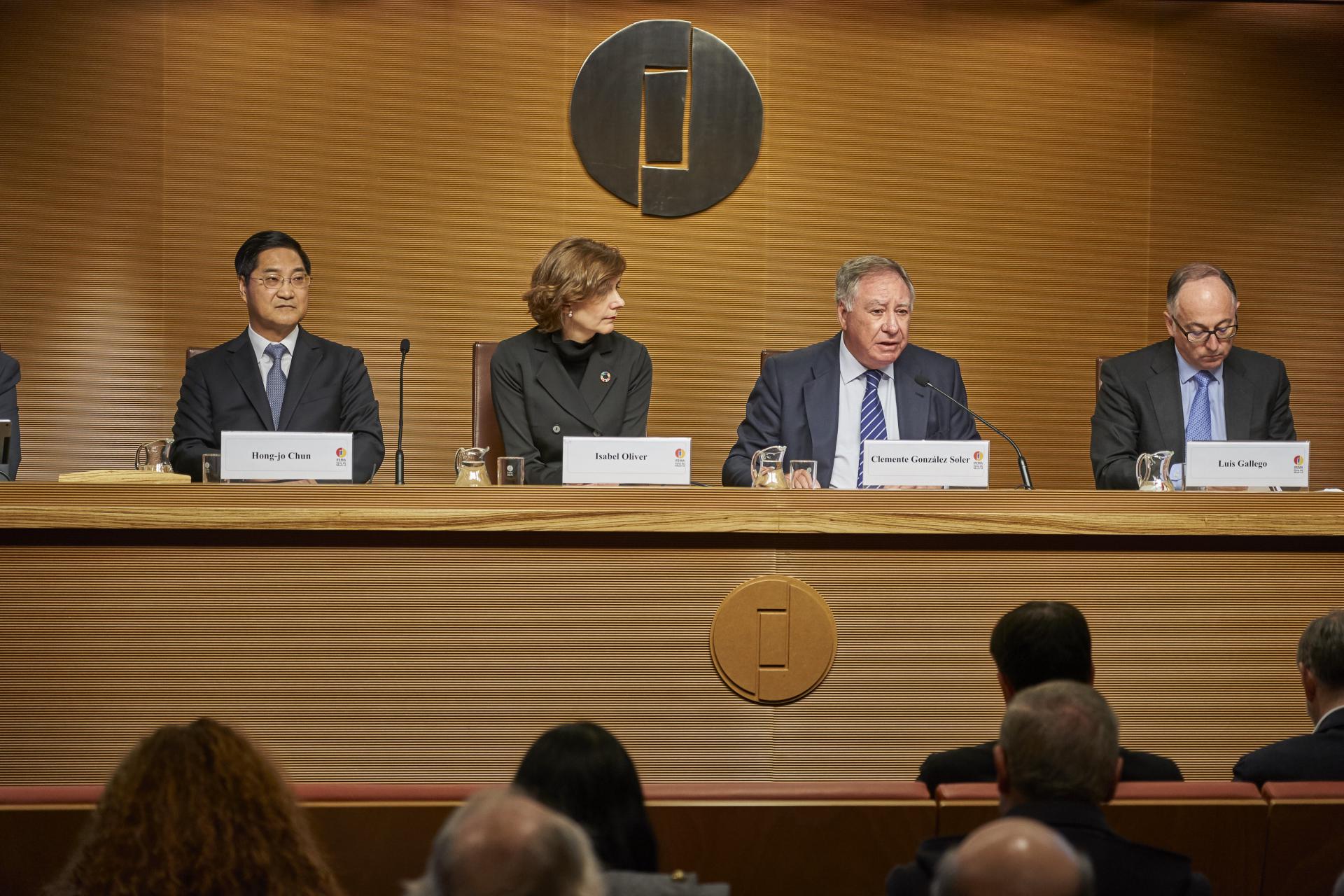 With the celebration of FITUR 2020, next January 22-26, one of the most representative calls of the world's tourism industry comes to Madrid again.
Its track record of success and growth, thanks to the full support of the sector and in keeping with the development and strengthening of tourism itself on a global scale, today places this great fair, organized by IFEMA, in a leading position on the world's tourism fair map. 
This is a collective achievement that makes FITUR a great tourism powerhouse and that once again reflects this significant edition, which is celebrating its 40th anniversary, with renewed content, more companies and more space, in line with the good health of tourism.
The data from January to November are very positive: more than 79.4 million people visited Spain and more than 87,000 million euros were spent, 3% more than in the same period in 2018.
In the absence of the 2019 closing data, information that will be provided in detail during FITUR 2020, a favorable forecast is being handled that will exceed the data for 2018, the year in which Spain was on the podium of the world's main tourist destinations alongside France and the United States. Likewise, world tourism is expected to grow between 3% and 4% in 2019.
FITUR's development has also been marked by its progressive focus on business, promoting content and spaces for B2B meetings that have boosted its professionalization; by the specialization of its offer, represented each year by the incorporation of new monographic sections; by offering knowledge, trends and highlighting innovation and the intelligent use of technology as the sector's keys to competitiveness; and by its growing internationalization. 
All of this, taking into account sustainability as the guiding thread of this evolution of tourism and the cultural and social values associated with this activity, which represents one of the great catalysts of the economic drive at a global level.
Presentation of FITUR 2020
During the presentation of FITUR 2020, held this morning, Clemente González Soler, President of the Executive Committee of IFEMA, stressed that "FITUR is a solid, extremely lively and dynamic fair", and indicated that "it has been exciting to accompany the tourism industry during these four decades.
As he explained, "the fair is a global showcase and must also serve as a reference for the most competitive tourist country in the world. He also thanked all those who have collaborated with FITUR during its 40-year history.
For his part, Luis Gallego, President of the FITUR Organizing Committee, stated that "tourism is one of the great catalysts for global economic development. And he pointed out that "at FITUR all the keys to the sector's competitiveness have their place", a fair that "will once again bring together a whole set of commercial tools and levers at the service of this industry".
Hong-jo Chun, Ambassador of the Republic of Korea in Spain, stressed that "in 2020 we will celebrate the 40th anniversary of the creation of FITUR and, at the same time, we will be celebrating the 70th anniversary of the establishment of diplomatic relations between Korea and Spain". And he pointed out that "in such a special year it is an honor for Korea to be part of FITUR as a partner country". According to his estimates, "about 600,000 Koreans visited Spain in 2019, which is surprising given the size of Korea's population and its geographical location so far from Spain. By participating in FITUR, "Korea hopes to make the tourism industry better known around the world.
Isabel Oliver, Secretary of State for Tourism, pointed out that "FITUR is one of the most important fairs held in the world and is a great showcase for Madrid and Spain". And she explained that "in these 40 years of FITUR Spain has become the second largest destination in the world in terms of the number of tourists and the amount spent by them. We have gone from receiving 38 million tourists in 1981 to over 83 million visitors in 2019 and around 92,000 million euros in spending by these visitors". Thus, "we have a strong, consolidated tourism sector with the capacity to face the future".
FITUR 2020 Figures
This year FITUR brings together 918 regular exhibitors, representing a growth of 3.8%, and 11,040 companies from 165 countries and regions.
The national participation represents 44% of FITUR, and with reference to the international chapter, which on this occasion has already reached 56% participation, the growth of 21.5% in Asia-Pacific, 19.5% in Africa, as well as the increase of 5.3 % in Europe and 3.3 % in the Americas stands out by region.  In addition, FITUR 2020 adds to its offer new destinations such as Gabon, Suriname, Tajikistan and Taiwan.   
By sector, the greatest growth corresponds to Technology and Global Business, which is growing by 16.4%.
In total, this edition will occupy 69,697.5 m2, 3.3% more than last year, including the incorporation of Hall 1, where the offer from Africa has been concentrated, allowing the entire Hall 6 to be dedicated to Asia-Pacific. The rest of the areas maintain their usual articulation: the Near East in pavilion 2; America in pavilion 3; Europe in pavilion 4; Business, Technology and Global Business, in pavilion 8; Business and Associations, in pavilion 10, and Spanish Entities and Official Bodies, throughout pavilions 5, 7 and 9.
In view of this new boost from FITUR, everything points to over 142,000 professionals and 110,000 attendees at the weekend participating in 2019.