Spain: The Most Represented Country at FIHAV 2015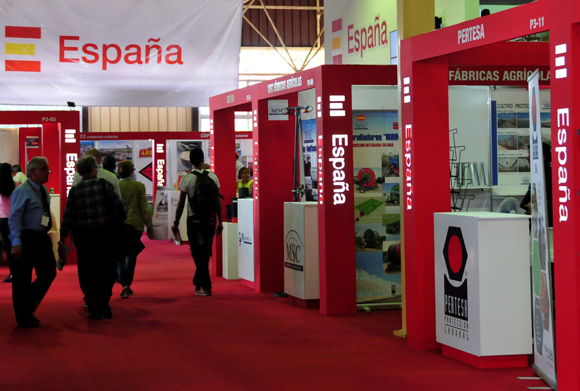 The first day of the 33rd Havana International Fair was marked by the signing of four collaboration agreements between Cuba and Spain in a bid to foster relations in terms of industries, power generation, economics, science and technology, and trade.
Spanish Minister of Industries, Energy and Tourism, Jose Manuel Soria, emphasized the agreements they inked set the guidelines to boost the relations in those sectors, and he pointed out that the memorandums are related to the responsibility field and aim at facilitating investments in Cuba by Spanish companies.
"Participating in this marketplace is an extraordinary opportunity for Spain, since we've been here for several years, but expectations are much higher in 2015", he said.
Soria underlined that the presence in this fair of the Iberian country's Minister of Economy and Competitiveness, Luis de Guindos, speaks volumes of the importance given by his country to this event and the interest in strengthening trade relations with Cuba.
He also congratulated Cuba for the organization of this event and the companies that have arrived in the Island to do business on equal footing.
On the other hand, Cuban minister of Foreign Trade and Investment, Rodrigo Malmierca, thanked the presence of the Spanish delegation at FIHAV 2015, the largest one this year with 25 percent of the fairgrounds' exhibition space at Expocuba and as many as 162 companies in attendance. Moreover, he praised the significant increase of bilateral trade and the decision made by the Spanish government to foster initiatives that contribute to build on heftier relations between both countries.
Lastly, the Spanish Minister of Economy and Competitiveness announced the signing of another important agreement to reschedule Cuba's short-term debt with Spain, thus creating a proper financial framework and building on better relations.