Jose Luis Rebelo, Owner and Marketing Director of DocWorld Medical Devices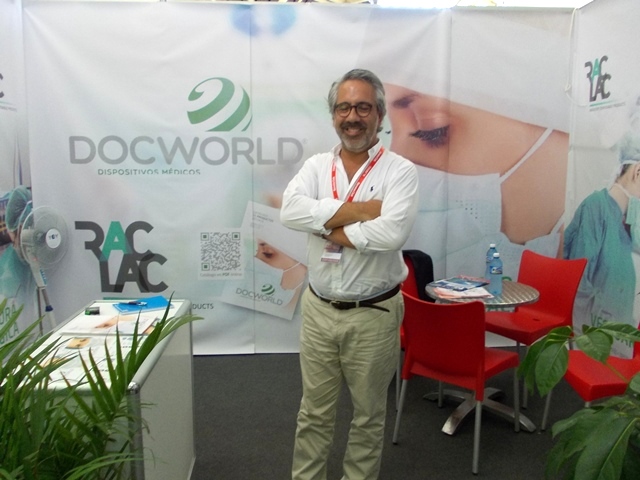 Jose Luis Rebelo, owner and marketing director of DocWorld Medical Service, attended the latest edition of FIHAV 2015 in Havana with high hope and expectations of doing business in Cuba. He sat down with Caribbean News Digital and spelled out what his plans are amid the ongoing diplomatic thaw between the island nation and the U.S.
Where is your company based?
We're based in the northern region of Portugal and we have offices in Spain.
What products does your company market?
We offer everything a hospital needs: compresses, cotton, shower gel, moisturizing cream, needles and syringes, surgical coats, masks, etc.
What are your target markets?
We're the main suppliers for both private and public hospitals in Portugal. We're doing the same work in Spain, throughout the Iberian Peninsula. The company also exports its products to Portuguese-speaking African markets, such as Angola, Mozambique and Cape Verde. We're presently trying to enter in Latin America, starting with Cuba.     
So, Cuba would be your doorway into Latin America?
I hope so.
Have you had any contact with Cuban officials?
We're working on it. We've held two meetings with representatives of MEDICUBA. The first one took place at MEDICUBA's booth, with the presence of the president of Portugal-Cuba Chamber of Commerce and the representative of MEDICUBA. The other meeting was carried out at our booth.
What's your goal in FIHAV?
The aim is to find a way to penetrate the Cuban market by means of a direct or indirect company. We're also looking forward to having a distributor in Cuba.
This is the first time we attend FIHAV and we're very pleased. The final outcome is positive and our company is planning to be here for the next edition of FIHAV, in fact, as suppliers for MEDICUBA. At least we hope so.