Soccer Star Cristiano Ronaldo Cuts Deal to Avoid Jail Time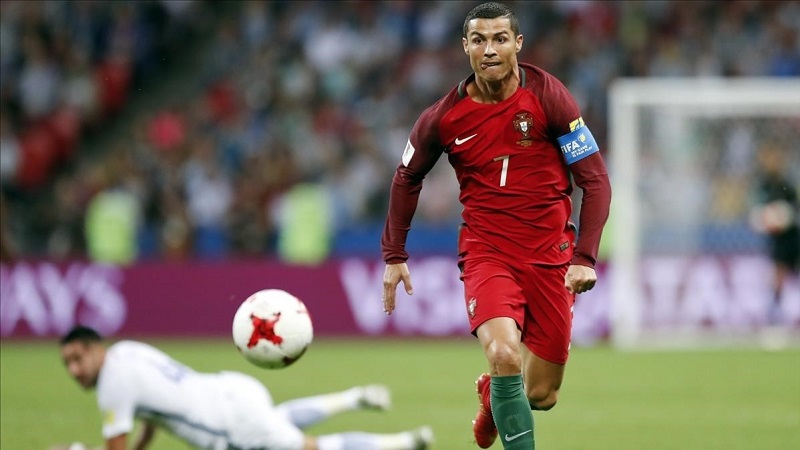 Cristiano Ronaldo, Real Madrid superstar and member of Portugal's World Cup team, has reportedly reached a deal with the Spanish government to settle tax evasion accusations.
According to Spanish newspaper El Mundo, Ronaldo will pay the Spanish government $21.7 million, and has accepted a two-year suspended prison sentence, meaning he'll avoid serving any jail time.
Ronaldo was accused of avoiding taxes in Spain between 2011 and 2014, specifically in relation to his image rights. Spain maintained that Ronaldo had defrauded their tax authority of nearly $18 million, as he had supposedly funneled money into Ireland, which is known as a tax haven. The amount Ronaldo is reportedly paying includes not just the amount he owes, but also various fees and fines associated with the case.
As part of the settlement, Ronaldo reportedly admitted to four counts of tax evasion. In court a year ago, Ronaldo denied any wrongdoing, but offered to pay the Spanish government about $17 million. That offer was rejected.
The leaked report of Ronaldo's agreement with the Spanish government is only fueling speculation that he may leave Real Madrid after the World Cup. Ronaldo is reportedly unhappy with his club for several reasons, and its lack of action on his tax evasion accusations is just one. Ronaldo makes significantly less than fellow superstars Neymar and Lionel Messi (who has also had tax issues with the Spanish government).
The timing of this leaked agreement is also interesting — Ronaldo and Portugal are scheduled to face Spain on Friday, just a few hours after the agreement was made public. Was it a ploy to distract Ronaldo from the game? Who knows. Ronaldo is 33 and this is likely his last chance to win a World Cup, so it would probably take more than his tax evasion payment going public to distract him from his goal.
Source: Yahoo News