Sagua la Grande Unveiled as Villa Clara's New Travel Destination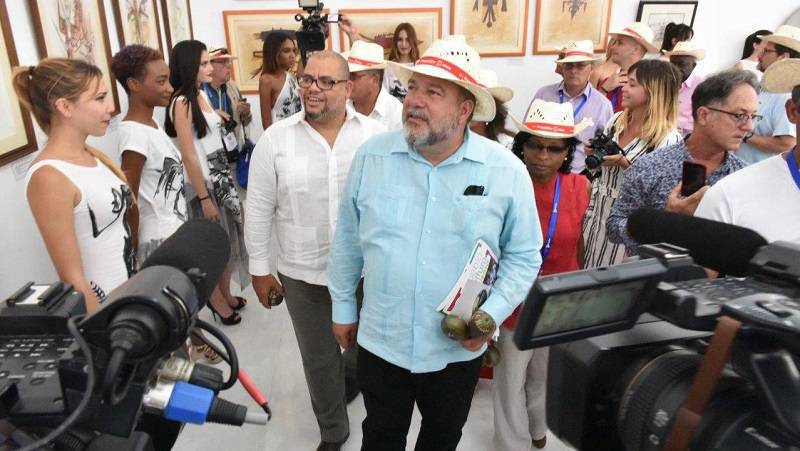 With Cuba's Tourism Minister Manuel Marrero Cruz in attendance, the city of Sagua la Grande was unveiled Friday as the newest travel destination of Villa Clara, a province of central Cuba, in a collateral activity held within the framework of the International Tourism Fair (FITCuba 2018) underway in Santa Maria Key.
Due to its heritage value, the center of that city was declared a National Monument in 2011, with the José Luis Robau Historical Museum as one of its top attractions, together with the Rodrigo Prats Music Museum, a celebrated composer who created danzón and the Cuban zarzuela.
In the presentation this Friday of Sagua la Grande at the International Tourism Fair, as an offer of the sector in Villa Clara, a visit to Cayo Esquivel was also made, a small islet with enchanting beaches of crystal-clear waters that has already begun to have some exploitation in terms of travel.
Minister Marrero spelled out, in the city's movie theater, the travel values of Sagua la Grande. Later on, he accompanied those attending FitCuba 2018 to make a grand tour around the newly-refurbished Hotel Sagua and take part in the grand opening of the Arena Palace, considered one of the seven wonders of the Villa Clara architecture.
They also toured other recreational facilities of this city of more than two centuries old and feast eyes on its awesome heritage and cultural values, where there is a comprehensive investment program to rehabilitate its institutions. In the same breath, Marina Marlin S.A. in Isabela de Sagua opened.