The UK Wants to Enhance the Cuba Experience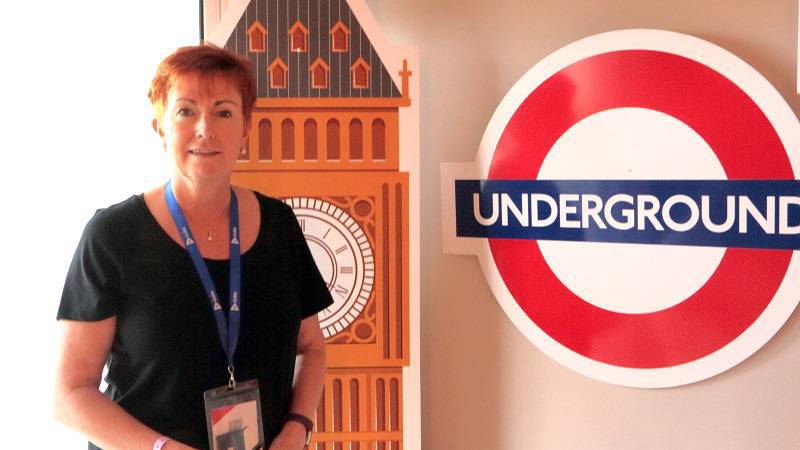 In a small and sober office at the Sercotel Experience Cayo Santa Maria Hotel, the venue of the ongoing International Tourism Fair (FITCuba 2018), slated to come to a close on May 5, the British embassy in Havana is harboring a dozen UK travel agencies and tour operators that are attending Cuba's top travel and tourism event.
"We're here to promote trade and travel between the United Kingdom and Cuba, on the basis of the increasingly good relations between our two islands," Lesley Saunderson, the British consul to Cuba, told Excelencias during an exclusive conversation with the diplomat.
"There's a dozen or so British travel agencies and tour operators here at the fair and they're using our stand as their headquarters here. They are moving around the other stands and offices, doing business and having talks with the Cuban companies, but they all stationed here," Mrs. Saunderson went on to explain.
The UK, the fair's guest country this year, has become one of Cuba's sixth outbound market overall and the fourth largest out of Europe. That explains the interest in Cuba shown by British companies willing to invest in Cuba's travel industry.
"There'll be a big announcement to make a couple of weeks from now in terms of British investment in Cuba's tourism. I cannot give you any details about it, but I think it's going to be in the hotel sector," Mrs. Saunderson told Excelencias during the brief talk with her.