Five Places to Enjoy Music in Havana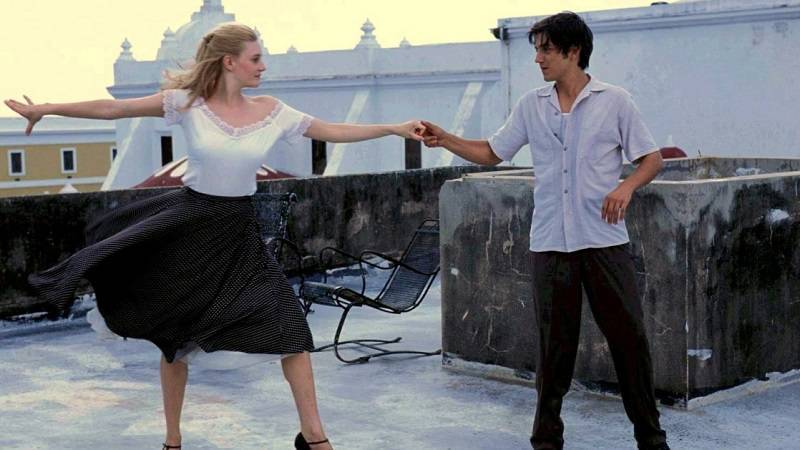 Gran Teatro de la Habana Alicia Alonso
With marble muses and winged angels on the baroque facade, the grande dame of Havana's colonial-era theatres dominates this part of the old town. Inside, Anna Pavlova and Sarah Bernhardt once trod the boards, and it was lavishly restored between 2013 and 2015.
The 1,000+ seat auditorium – beneath a half-ton chandelier – hosts dance and theatre events, and witnessed President Obama's epic speech to Cubans in 2016.
Don't miss classical ballet choreographed by Cuba National Ballet's 97-year-old prima ballerina assoluta, Alicia Alonso, or performances by Carlos Acosta's new Acosta Danza. Japan's avant-garde Karas dance company wowed audiences in spring 2018. Check billboards, too, for acclaimed Cuba troupe appearances by Danza Contemporánea.
Callejón de Hamel
Every Sunday at noon, a small alley in Centro Havana thunders into life with rumba, a rhythmic music and dance originating in the dockside homes of enslaved Africans in Matanzas and Havana.
Fusing Afro-Cuban conga drums (tumbadora), claves (wooden percussion sticks) guagua (a drum, also known as a catá) and European call-and-response song, the fizzing midday party is a must.
Hamel Alley is full of murals and sculptures by Salvador González Escalona depicting rituals of African orishas (saints) of Santería: a Catholicism-fused-with-Yoruba religion.
Streets of Old Havana
Cobbled plazas, distressed walls and shaded courtyards are the stage for some of Cuba's more curious dance performances.
The annual Old Havana: City in Movement festival sees hundreds perform contemporary and folk dances, skilled maypole moves, children's parades, costumed timba turns, as well as the confident strides of dancers on stilts (Los Gigantes).
Every few years (lack of funding and natural disasters have prevented it being every two), the Havana Biennial (Bienal de la Habana) art fair features visual hits: in 2012, Conga Irreversible saw arts collective Los Carpinteros reverse the colorful Cuban conga, with dancers and musicians dressed in black, moving backwards, playing music back to front, and singing lyrics in reverse.
Fábrica de Arte Cubano
Brooklyn meets Berlin in Havana's cultural powerhouse, which was developed out of an old peanut oil factory and hitched to the edge of the city's art district.
Opened in 2014, the Cuban Art Factory, brainchild of musician X Alfonso, exhibits avant-garde photography and murals, and has auditoriums, bars, a patio, a cigar corner and a restaurant.
It draws multi-generational crowds, travelers, and Cuban farándula (celebrities) to its movies, live music, dance and theatre – entertaining punters for just the £1.50 entry.
Since the venue opened, there has been flamenco from Lizt Alfonso Dance Cuba, tango, and a modern dance interpretation set to Ravel's Bolero by a trio of Cuban troupes (Acosta Danza, Danza-Teatro Retazos, and DanzaAbierta), along with classes from Cuban professionals in capoeira, Afrobeat, and contemporary dance.
Jardines del 1830
Havana's sultriest salsa venue is a patio on the seafront between a roadside restaurant and the kooky Japanese Gardens. It's Gaudí meets 18th-century shellcraft – with coral- and shell-encrusted caves – and a tiny Moorish mosque.
Arrive at weekends for spellbinding live bands, such as Habana d'Primera playing timba – salsa mixing in hip-hop, disco, nueva trova and jazz – under the stars. Drinks from a small bar help loosen feet. There's no shortage of dancing partners, and for solo women the scene is less intense than in other haunts, such as La Gruta (Avenida 23, in the same district).
Source: The Guardian