Guyana Grabs the Most Awards at Regional Tourism Conference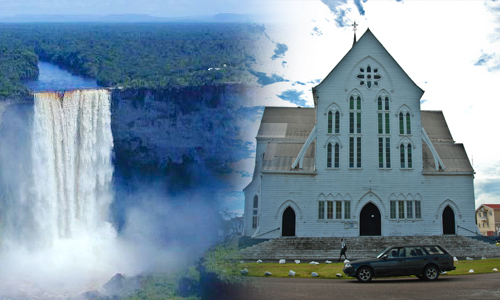 Guyana has dominated the Caribbean Tourism Organization (CTO)/TravelMole Sustainable Tourism Awards. For the second consecutive year, Guyana bagged three of the six honors at the STC-14 awards ceremony last week.

The 2013 awards comprised six categories covering all aspects of sustainability, from overall excellence, to accommodation, community, heritage and biodiversity. The Caribbean Excellence in Sustainable Tourism Award was won by Guyana's Karanambu Lodge Inc., an eco-tourist destination providing guests with the opportunity to experience the wildlife of Karanambu.

The Puerto Rico Tourism Company copped the Destination Stewardship Award, with Conservation International Guyana receiving special mention in this category. Guadeloupe's Aquarium de la Guadeloupe; Aruba's Amsterdam Manor Beach Resort; and Sandals Resorts International were also commended in this category.

Winner of the Sustainable Accommodation Award was Tryall Club and Villas in Jamaica where members and guests enjoy the beauty of nature in its many forms: from lush hillsides and vibrant seascapes to abundant plant life and local species. Almost Paradise Cottages and Restaurant in Grenada; Community and Tourism Services Ltd., Guyana; and Accra Beach Hotel and Spa in Barbados received special mention.

The Community Benefit Award was won by Bowden Pen Farmers' Association in Jamaica, a community-based organization in the Upper Rio Grande Valley in the eastern parish of St Thomas with a membership of 27 persons who are divided in two livelihood streams – agriculture and tourism. Guyana's Aranaputa Community Based Tourism and The Bahamas Cape Eleuthera Island School were also highly commended.

National Trust of Guyana took home the Heritage Protection Award for its work in preserving and promoting the nation's patrimony so that the present and future generations will access and enjoy the richness of Guyana's heritage. The National Art Gallery and Educulture Bahamas Ltd. both of The Bahamas were also recognized in this category.

The Biodiversity Award went to the Guyana Marine Turtle Conservation Society with the Jamaica Conservation and Development Trust; Atlantis Paradise Island in The Bahamas and the Association Evasion Tropicale Guadeloupe all receiving special mention in the category.