Jamaica Poised to Become Major Gastronomy Destination
20 September 2016 11:27pm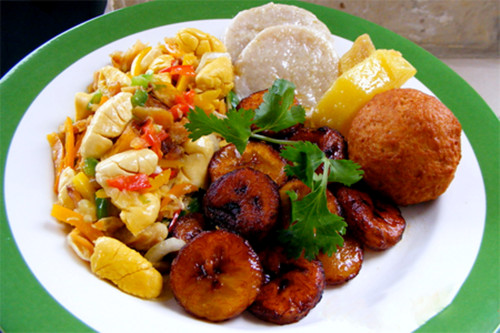 Jamaica's Minister of Tourism Edmund Bartlett says Jamaica is now on track to become one of the world's major gastronomy destinations.
He said gastronomy is a $150-billion-dollar business across the world, which Jamaica has already targeted as part of plans to improve the country's earnings from the tourism sector.
Minister Bartlett noted that "Jamaican food, Jamaican rum and Jamaican music are all critical ingredients in the building out of this gastronomy experience" and he described the opening of Usain Bolt's Tracks and Records in Ocho Rios as "a significant step towards achieving this target".
The Tourism Minister was speaking at the official opening of the first franchise of Usain Bolt's Tracks and Records at the New Pineapple Shopping Centre, Pineapple Place, Ocho Rios, recently. Tracks and Records is a Jamaican-themed sports-entertainment restaurant and bar.
Declaring that Jamaica is now ready to take on the world, Minister Bartlett said that "the important fusion of music, food, sports and entertainment makes this country an irresistible destination." He pointed out that an enterprise team led by former President of the Jamaica Hotel and Tourist Association (JHTA), Nicola Madden-Greig has been doing very well in this area and is about to roll out a significant product which will put Jamaica on the map as a gastronomy center.
Minister Bartlett said he expects Tracks and Records to grow significantly and, as it grows, the brand recognition of Jamaica will definitely improve. He praised the owners of the new franchise Marsha and Joshua Jahmnani for their strong expression of confidence and encouraged other business people to follow their example.
Speaking of the importance of having a Tracks and Records franchise in Ocho Rios, Marsha Jahmnani said "each week we see thousands of tourists coming into the ports, all with a strong desire to experience Jamaica. They all know about Usain Bolt, are interested in our music, our food and overall culture; so having a Usain Bolt's Tracks and Records here in Ocho Rios, will allow us to cater to all those interests."