Trinidad and Tobago Ready to Welcome Sustainable Tourism Conference Delegates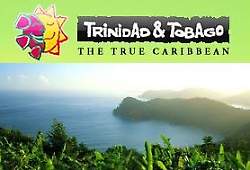 The finishing touches are being made to preparations for the Caribbean Tourism Organization (CTO)'s 14th Sustainable Tourism Conference (STC-14), which will be held from April 15-18 at the Hyatt Regency in Port of Spain in Trinidad and Tobago.

The conference will explore ways in which the Caribbean can enhance destination sustainability and competitiveness in the current global environment, by examining a number of critical issues. The program will feature panel discussions, workshops, and other interactive sessions.

Carlos Vogeler, the Regional Director for the Americas at the World Tourism Organization (UNWTO) - the United Nations agency responsible for the promotion of responsible, sustainable, and universally accessible tourism – will deliver the keynote address.

Mr. Vogeler has been stressing the need for tourism planners and practitioners to embrace both the technological and climatic changes that impact on sustainability, and to manage the uncertainties with innovation and a renewed vision. He has also called on tourism-related businesses to be sensitive to the needs of the community even while they focus on profit and return on investment.

The feature speaker will be Jake Kheel, the Environmental Director at the Punta Cana Resort and Club in the Dominican Republic. He will present specific examples of solutions that the company has developed in response to some of the tourism industry's greatest social and environmental challenges. His focus will be on what the sector should aspire to be, rather than on what it shouldn't be.

The youth forum takes a much livelier and exciting form this year. Themed, "The Wisdom of our Next Generation – Sustaining our Tourism with YOU-th," it provides an opportunity for the region's youth to present their perspectives on sustainable tourism through drama.

A full day of study tours has been planned to reveal the diversity of the host country and the various sustainability models being employed there. These study tours are among the most sought-after aspects of the STC program, with delegates consistently rating them as the most rewarding sessions.

The regional carriers, Caribbean Airlines and Liat, as well as US carrier, United, are all offering special fares for STC-14. The Hyatt has also extended its special conference rates to April 11.

The Caribbean Tourism Organization is a member of the International Coalition of Tourism Partners (ICTP), a fast-growing grassroots travel and tourism coalition of global destinations committed to quality service and green growth.