The 21st Habano Festival Comes to a Close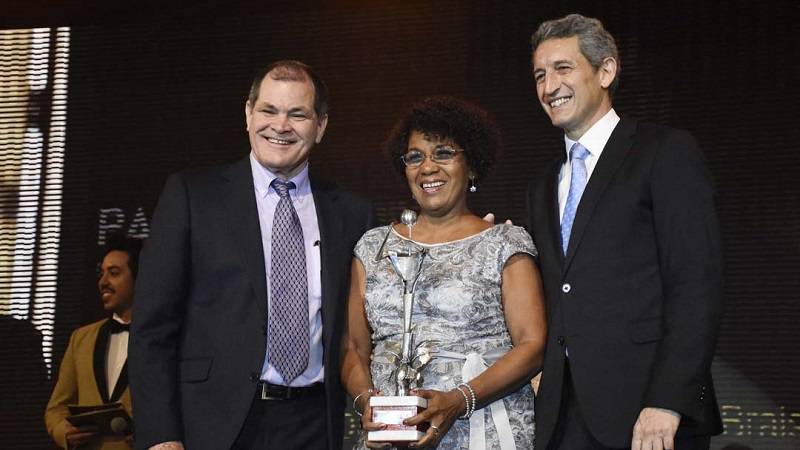 Hall C of the PABEXPO Fairgrounds in Havana was once again the venue of choice for the gala night of the 21st edition of the Habano Festival.
With a lineup of hot artists and performers, superb cuisine and the chance to puff on amazing vitolas from the Trinidad brand -the gala was dedicated to its 50th anniversary- Habanos S.A. went the extra mile to turn the closing event into a night to remember for forever more.
As the tradition goes, the festival's last night was the right setting to dole out the Habano of the Year Awards, that this time around went to Justo Emilio Luís Rodríguez (Production category), Gabriel Estrada (Business) and Zoe Nocedo (Communication).
Shortly before midnight, one of the most anticipated moments finally happened: the auction of handcrafted humidors, an event that has sold over a hundred cigar cabinets worth $15-plus million since 1999, entirely funneled into Cuba's healthcare system.
A magnificent lot of seven humidors from such Habano brands as San Cristobal de La Habana, H. Upmann, Hoyo de Monterrey, Romeo y Julieta, Montecristo, Trinidad and Cohiba went under the gavel for a grand total of more than 1.5 million euros.
The 21st edition of the Habano Festival was wrapped up with a concert starred by Puerto Rican salsa singer Gilberto Santa Rosa, who shared the limelight with such boldface names as Armando Manzanero, Charles Fox, Haila, Adrián Berazaín and Waldo Mendoza.