Habanos & Brandy de Jerez: The Perfect Pairing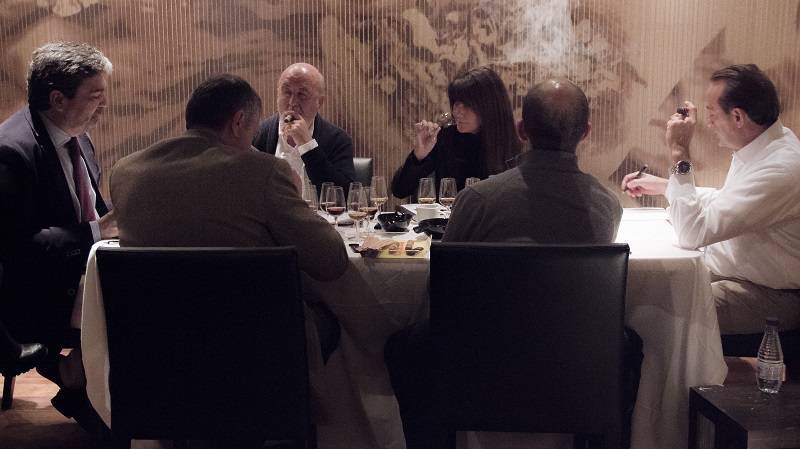 Each year during its festival, Habanos S.A. sets out and passes the challenge of making pairings with outstanding spirits made in Cuba and overseas. In this 19th edition, there was a special guest, construed as the perfect counterpart for the world's best premium cigars: Brandy de Jerez.
Four brandies were paired with a couple of short habanos of different tasting range: Trinidad Vigía and Serie D No. 4 from Partagas, that were eventually puffed on along Carlos I Imperial from Bodegas Osborne; Lepanto Solera Gran Reserva from González Byass; Cardenal Mendoza Carta Real from Bodega Sánchez Romate Bros., and Fundador Exclusivo from Bodegas Fundador.
During the tasting session emceed by Fernando Fernandez, national coordinator of the Cuban Habanosommelier Program, participants bore out the match between spirits selected for the occasion -finalists of a preliminary session carried out in Madrid and in which different Brandy de Jerez brands signed up and that turned out to be the four brandies- and the two abovementioned Habanos.
At the end of the alliance performed within the framework of the ongoing Habano Festival, guests agreed that the pairings between Trinidad Vigia and Lepanto Solera Gran Reserva, as well as the match between Partagás Serie D No. 4 and Fundador Exclusivo were the ones that took the cake.