Havana Gets Set for its 500th Anniversary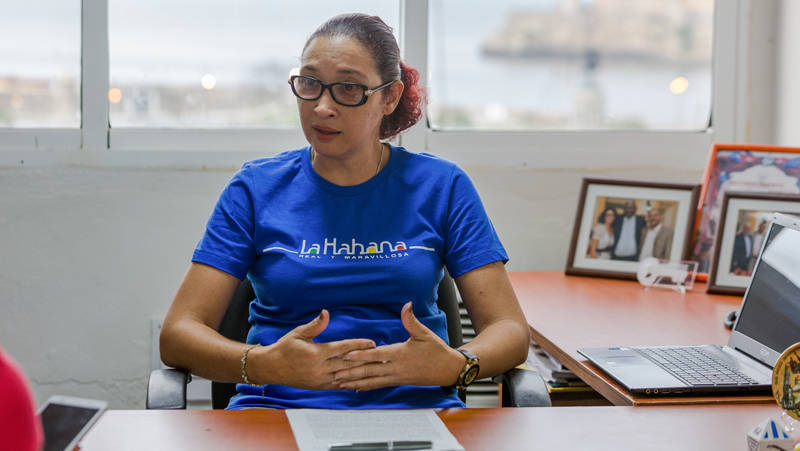 Havana will turn five centuries of foundation on November 16, 2019. The city government has launched a Communication Campaign to celebrate the date with the inauguration of hotels and a number of historical, cultural, gastronomic and environmental buildings.
According to Tatiana Viera Hernandez, vice president of the Provincial Assembly of the People's Power in Havana, "the campaign is designed in three moments."
The first stage started in June and stretched out through November 16, 2018, just when the city turns 499 years old, a moment to showcase the best of Havana, how real and wonderful it is. The second, from that date to the 500th anniversary, will be the most intense moment teeming with nonstop celebration. And a third moment will be aimed at preserving what has been achieved.
A government plan goes hand in hand with the celebrations. In this endeavor, constructive actions aimed at recovering historic buildings and edifices have been carried out. To date, more than 16,000 works and objects of works have been developed, including museums, gastronomic, health-related and educational institutions.
Mrs. Viera listed some of the most immediate projects. She mentioned the recovery of the obituaries, exactly, the restoration of the Chinese Cemetery and the Cemetery of Colón, coupled with the recovery of the emblematic corner of 23rd Avenue and 12th Street in Vedado, with numerous services and offers for the population, including stores, restaurants, ice cream shops and pizzerias. Other projects include the Marti Park, located on the Malecon promenade and G Avenue, and the completion of the Capitol of Havana.
Likewise, some main avenues will be repaired, such as Reina and San Lázaro streets in the municipality of Centro Habana, the Calzada de 10 de Octubre and other significant landmarks, such as the Esquina de Tejas and the corner of Boyeros and Calzada del Cerro. Two essential points of the campaign are the recovery of spaces for children's play and the care of environmental areas.
"In the environmental front, we are interested in what we have already been doing with theme parks. I'm talking about Lenin Park, the space of the Cuban family. We have recovered its natural and aquatic amphitheater.
"We also have the project of the Great Metropolitan Park of Havana, which includes four municipalities: Cerro, Marianao, Plaza and Playa. It is an environmental project to foster environmental protection. Others are the Monte Barreto Park, to the west of the capital, already revived and with services for children and adults.
"We have the recovery project of the eastern and western beaches. We have begun to recover the areas of social clubs for workers along the entire stretch of the western seaboard," Mrs. Viera went on to say.